Better Food and Tescos meet face to face!
From Lucy Gatward, Marketing Manager, Better Food HQ I had an interesting encounter earlier today whilst putting up the Christmas...
Read more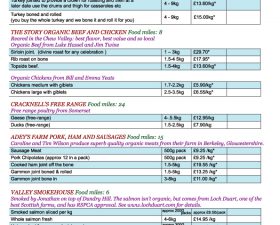 Turkeys and Christmas meat to order…
ORDER YOUR TURKEY TODAY! Phil's amazing organic and naturally reared turkeys. Click on the pages opposite to print out and complete...
Read more