We're on the lookout for enthusiastic and passionate like minded bumble bee's (like you!) to join our hive.
So if you're looking to be a part of something that's bigger than your standard 'retail' job, to be a part of a community of bee's who want to respect and save the planet and be kind to our suppliers then fill in this application form, specifying what vacancy you wish to apply for.
We have some fantastic employee benefits too!
20% discount across our stores and cafes.
Free lunch!
Paid volunteer day.
Pension contribution.
2-4-1 tickets at The Tobacco Factory.
We don't have any vacancies at the moment – Still send us your application form as we keep everyone on file.
Looking  forward to receiving your application!
Recruitment Team at Better Food!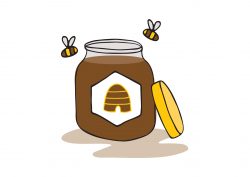 *Please note, we do try to respond to everyone who takes the time to send us an application, however, due to a high level of applicants, sometimes this is not always possible. – We do go through all applications received, so if you're not successful the first time around, please don't be discouraged as we save all applicant's on file in our 'Honey Pot' for possible future vacancies.
Work Experience - Across All Stores.
We often get many lovely enquiries about work experience. So, just to let you know, we are now accepting work experience for our summer period!
You will need to commit to a minimum of 2 weeks.
In return for your hard work, we offer training of all sorts for you to use to spruce up your CV.
Training includes:
Barista
Basic retail
Deli
Customer Service
Back of house and delivery.
If you're interested in joining us for work experience please send an email directly to our HR Manager Niomi – niomi.argyle@betterfood.co.uk
Looking forward to hearing from you!