What To Drink When You Aren't Drinking, with Fiona Beckett
Thursday 11th January 2018, 6pm
6-8pm
Wapping Wharf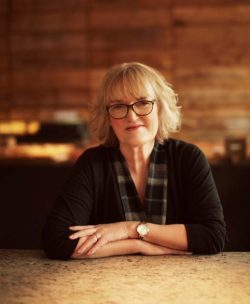 Giving up booze for January is a bore, right?
WRONG!
We've got the well known food and drink writer and Bristol gal Fiona Beckett with us for an early evening talk and taster event. Fiona will be telling us about the non-boozy bevvies that will inspire your taste buds and give you a fuzzy glow, without making you fall off your bar stool. And there's not a diet Coke in sight…
Fiona is an award-winning food and wine writer, one of the world's leading experts on food and drink matching, wine columnist for The Guardian and the author of 24 books on food, wine and beer. Lately she's been investigating the world of alcohol free drinks and is really enthusiastic about her best finds.
Tickets £20 + booking fee, including tasters of drinks and paired snacks.
Find out more about Fiona here.