Thursday 24th August
6-7pm
St Werburghs
Are you training for the Bristol Marathon? Are you a fan of endurance sports but not quite sure what your nutritional needs are? Are you hearing conflicting advice regarding carb loading or fat loading? Come along and listen to Biocare's Clinical nutritionist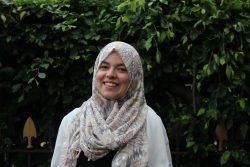 Manal Chouchane MSc, who has all the tips you need to prep for the big event. She'll take you through key nutritional considerations and will give you detailed advice on the right supplement regime for optimal fitness. With goody bags and discounts on the night – what's no to love!
This event is perfect for anyone preparing for the Bristol Half Marathon on 17th September.
FREE to attend.
How to book
Confirm you place on eventbrite – because of space limitations, we will cap the event at 15.