Your skin is a gateway to health and beauty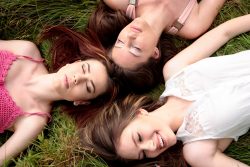 Women use an average of 12 personal care products a day and men about 6 – that's a lot of potions and lotions.
Unfortunately, many conventional cosmetics and bodycare products contain unnatural, synthetic chemicals which can have a negative impact on human health. Many also contain non-biodegradable compounds as well, which damage wildlife and the environment.
It makes sense to choose more ethical products for your skin, as well as for your stomach!
Choose safe cosmetics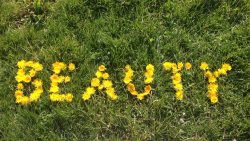 Using natural and organic products is a way of guaranteeing that you are using products of the highest quality, that are better for you and the environment, with natural colours and fragrances, cruelty free and just the way nature intended.
Our products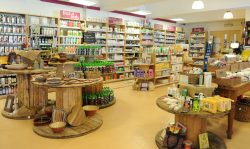 To help you navigate the minefield of products claiming to be "green" and "natural", we only sell healthy cosmetics and bodycare products from trusted brands; lovely items that are free from chemicals and irritants such as parabens and aluminium.
We're really proud of the large range of natural, organic and local health and beauty brands we offer in our stores.
What we look for in a good brand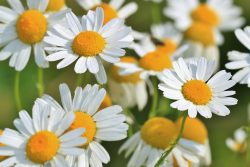 When choosing brands to stock we look for…
Products not tested on animals
Certified natural and/or organic
Free of nasty chemicals.. including preservatives
Brands with reduced negative environmental impact..
Fair trade and ethically sourced materials and processes
As local as possible…
Nutrients and Supplements
Nutrition is the foundation of good health, so by choosing to eat a natural, balanced and organic diet we are already on the right path to great health. If you choose to enhance your diet with supplements and superfoods, always choose a good quality, bioavailable product.
We do our research and only stocked brands we know well and trust their quality… organic where possible and with a minimum of artificial fillers and preservatives. We use the same criteria as mentioned above when looking for good brands.
Advice in store
If you'd like some advice on skincare and bodycare or are wondering what supplements might be beneficial, pop into one of our stores and speak to our dedicated, friendly advisors. They love talking bodycare and  supplements and are passionate about healthier beauty care:

Chiara
Customer Service Advisor – St. Werburghs
Chiara is a qualified Naturopath (a nutrition, herbal medicine and homeopathy practitioner), as well Fertility Massage Practitioner and she specialises in women's health. Her favourite tools are herbs, good organic supplements and nutrition. She also loves working with essential oils as she find their blissful fragrance very soothing and relaxing.

Fay
Customer Service Advisor – St. Werburghs
Fay has a passion for helping others with her knowledge of Nutrition and Herbalism. She loves meeting customers and providing them with the best advice and service possible. Fay regularly attends health and beauty training courses, as well as undertaking personal study.

Sarah
Health and Bodycare Manager – St Werburghs
Sarah is often to be found gushing about the amazing natural products in store. She has a passion for simple, natural and organic ingredients and for utilising the power of plants. She even whips up her own beauty products and balms on occasion. "Natural products are better for you and the environment, and they really work," says Sarah. "It's a hard job trying out, selecting and selling all these beautiful things… but someone has to do it!"

Maya
Customer Service Advisor  – Wapping Wharf
Maya is studying Naturopathic Nutritionist, and has a keen interest in digestive health and the immune system. Maya enjoys advising customers on how to switch to more natural beauty products based on her own experience and knowledge. She says: "I began using natural skin care products many years ago and haven't looked back!"
Jenny
Customer Service Advisor – Wapping Wharf
Jenny has qualifications in Nutritional Science numerous others in holistic therapies. She has years of practical experience working in the health and body-care and loves adding to here knowledge and skills at every opportunity.
Nik
Customer Service Supervisor –  Clifton
Nik has been working with natural health and beauty suppliers for years and has a raft of certificates in natural approaches. These include: EDI Level 2 & 3 in Understanding the applications of Vitamins, Minerals, Supplements & health; A.Vogel course; Pukka Academy; Viridian certificate in nutrition & herbal science; Higher Nature course (on going); Sports lifestyle advisor. She is also studying for a diploma in Advanced Nutrition. Nik believes health & body-care inside & out begins with healthy gut flora: "my champion product would be a good strength probiotic".
Handy references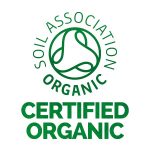 If you'd like a reference list of what to avoid in cosmetics read what the Soil Association recommend here or download this handy leaflet created by Breast Cancer UK to keep in your handbag