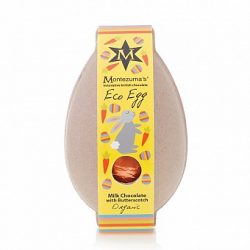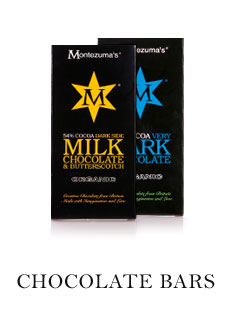 This chocolate company know how to do things differently. Not only do they source fairly-traded organic chocolate, Montezuma's also won awards for using packaging that's recyclable, compostable and biodegradable.
Montezuma's was borne out of love, when Helen and Simon met as lawyers. After travelling to South America and camping on a cocoa plantation they return to England inspired. A year later they started Montezuma's chocolate shop in Brighton, hand making all the bars themselves. Only the finest chocolate is used in their bars, and it is sourced from plantations that protect the environment and support local livelihoods.
Montezuma's are a value based company, aware that it is important to think about people and planet. That is why they support Chichester-based charity 'Children on the Edge' to help vulnerable children around the world.
Better Food love Montezuma's ethics – they're a company after our own heart!
How local are Montezuma?
Just a hop, skip and a jump away from Bristol, Brighton-based Montezuma's are 164 miles from our Wapping Wharf store. As cocoa only grows in
< Back to Products & Suppliers