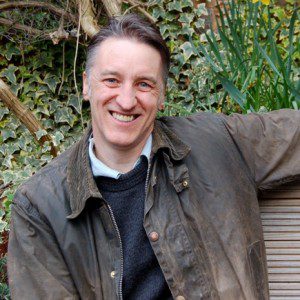 Phil Haughton
Company Owner and Founder
Phil is one of those pioneer sorts that comes along once in a while, passionate about his cause, abounding with energy and committed to making things happen. He founded the award-winning Better Food Company in 1992 and remained the company's Managing Director until 2018.
He has been living, working and breathing organic food from the age of 14 when he first became a member of the Soil Association. He started his career farming in a community in Scotland before moving to Bristol and working at Windmill Hill City Farm for several years. He now has vast experience spanning over 25 years in growing, retailing, wholesaling and delivering organic food, and is always looking for new ways of spreading the organic word and building a better, more sustainable world. In 2013 he was awarded a Bristol Walk of Fame Eco Hero plaque at Bristol Zoo Gardens for his contribution to city life.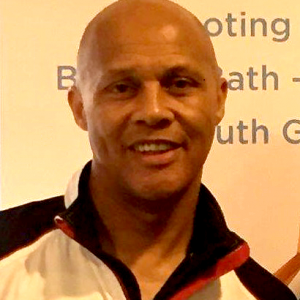 Gene Joyner
Managing Director
Gene was appointed MD of Better Food in May 2018 having worked in the food industry for more than 40 years.  He introduced a range of Organic and Fair Trade products whilst successfully managing local business Bart Spices; and as MD of Cornish Sea Salt he established their 'Soil Association approved' product as an essential kitchen ingredient.
Committed to offering a wide range of organic food and ethically sourced products to those who value a more sustainable food chain and products that consider the wider environment, he says "It's great to be working for a business that is genuinely trying to make a difference".  When he's not at work you are very likely to find Gene coaching or enjoying a game of badminton.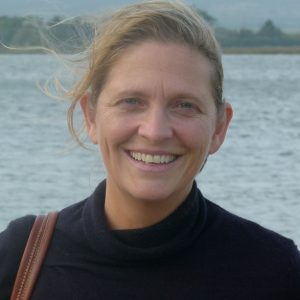 Susie King
Financial Operations Manager
Starting out as a finance assistant in 2009, Susie worked her way up to the management team, taking care of the finance side of Better Food.  Having been in retail for most of her career, her background running a wine business and managing a deli in London has meant she has a wealth of foodie knowledge beyond the numbers.  Susie loves Better Food for the people she works with and the commitment to providing such a diverse and exciting range of organic and local food and drink.
When not at work, she likes to play tennis, read lots and take her dog out for walks.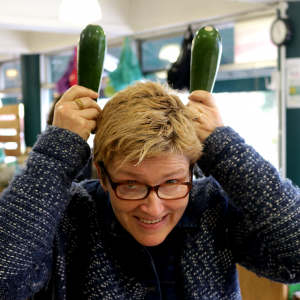 Lucy Gatward
Marketing Manager
In a previous life, Lucy was a BBC Online producer at the Natural History Unit in Bristol. Her first professional dealings with Better Food go back as far as 2004, swapping her website skills for boxes of veg while her twins were babies.
In 2007, she joined the company formally, and became a key member of the Central Team. In 2014, she left to work at Soil Association Certification, a fantastic experience which confirmed a passion for organic food and farming. In 2017 she was asked to return to Better Food by Phil and the team, and is now responsible for a wide platform of activities including branding, merchandising, digital and print marketing, organising events, communicating Better Food's values and developing business partnerships. She has a talented team at her side, Danni, Laura and Dave.
Outside work, Lucy paints, draws, walks and rants about politics.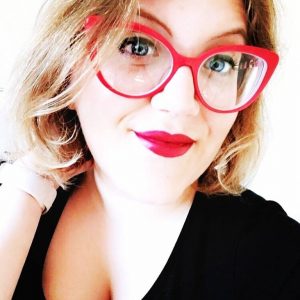 Daisy Roach
HR & Payroll Manager
Daisy joined the team in July 2018. She achieved a First Class Degree in HRM and a level 5 Associate CIPD qualification – this, together with nearly 10 years HR experience, has given Daisy has a real passion for HR and customer service. A life-long pescatarian, Daisy loves good food with great ethical sourcing to match. She believes that Better Food means Better People, and encourages this through our HR processes and strategy.
Originally from Los Angeles, Daisy is a keen traveller with her favourite places being Reykjavik and Beijing. She also has a great love for the theatre, singing wherever and whenever she can, and also has two very spoilt cats!
Fiona Mason
St. Werburghs Store Manager
Fiona worked in food retail for 14 years before she joined us in 2016, latterly at the Co-operative as Customer Service Manager. She came to Better Food as a deli assistant at our Whiteladies Road store and quickly got promoted to Kitchen Manager, working across all three of our café sites.
In May 2017 she became Store Manager of Whiteladies Road, and in 2019 swapped shops to head up the team at St. Werburghs.
Her focus is to continually improve customer service and product range, and her experience with us has strengthened a commitment to organic and ethically sourced food, especially meat and dairy.
When not at work, she may be found in her country cottage enjoying a good glass of wine (organic obviously) and some local cheese, whilst chasing after her chickens who like to escape from time to time.