Every month we have a new local artist share their work with us in the cafe at our St Werburghs store.  This month we have Sue Mara, exhibiting until Fri 31st Jan.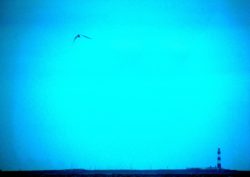 I'm a photographer, with interests in print and artist's bookmaking. I occasionally write songs and poetry.
I'm intrigued by imperfection, shadow, shape and poetic juxtaposition in both nature and urban settings. Capturing the drama  of light and colour wrought by sky, sun and water is a particular pleasure. I'm constantly drawn to Orkney and northern Scotland for their vast open skies and constantly changing light, cold restless waters, and deep near-silences, and these thread through my work.
I like finding new ways to present and print photographs, and exploring how image and words can combine, using mostly my own texts. I've exhibited work in Bristol, Orkney and Cromarty, Black Isle.
 About the exhibition:
Fire and ice: a winter on North Ronaldsay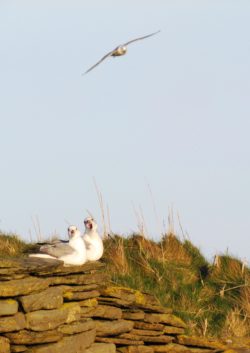 Could I survive an Orkney winter, let alone a North Ronaldsay one? moving from southern England to a tiny windswept isle in October for 6 months felt like jumping in at the deep end, but I was curious to find out.
Keeping warm in a cottage heated solely by a coal stove was a satisfying challenge, rewarded by cosy nights snuggled by the flames as the wind howled a banshee round the eaves. My lullaby was the wild waves crashing on the rocks, yards from my pillow.
Living so close to the elements was deeply pleasurable. I lingered often by the window, drawn by the ever-changing drama of sky hues and light quality through the short hours of day. One of the most exciting times was the two days of snow we had in January, a brief thin blanketing that transformed landscape sound, texture, shape and colour into an unfamiliar other world.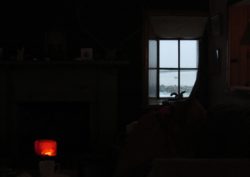 And every night, my pre-bedtime ritual was to peek through the front door to check the lighthouse beam and its endless 10-second circlings. No matter how thick the cloud, how black or wild the night, there it swung, unfailingly – the comforting lantern of the night-watch.
In the end, it wasn't just about survival – more a thriving, on light, wind, wave, fire, and the warmth, kindness and company of people.
If you'd like to exhibit in our cafe, please get in touch: hello@betterfood.co.uk.