Every month we have a new local artist share their work with us in the cafe at our St Werburghs store.  This month we have Rosie Caley, exhibiting until Friday 11th October.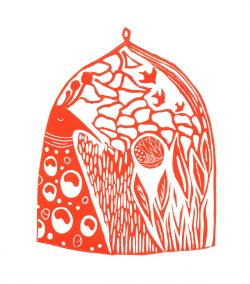 Emerging Bristol-based artist working in acrylics, watercolours and inks.  Specialising in murals and canvas paintings, Rosie often paints scenes of seascapes, moorland and woodland from
memory.
Rosie is also exhibiting as part of the St Werburghs Arts Trail on 28th and 29th September.  Whilst you're in the area, check out the other exhibiting artists:
stwerburghsarts.org.uk
If you'd like to exhibit in our cafe, please get in touch: hello@betterfood.co.uk.