Christmas made easy - poultry, salmon, pork, vegan bakes and cheeses
'Everything' Order Form 2018
Orders are no longer being taken for Christmas 2018.
We'll have lots of Christmas items in store, including some meat items, plenty of trimmings, smoked salmon etc. We should also have plenty of vegan bakes, cheese and of course loads of other treats as well.
Open times over Christmas are at the bottom of this page in the footer.
FAQs

What size bird should I buy?
How long is a piece of string? These are just rough guides…
All our birds are either organic or free range, so it's hard to accurately predict the actual size. We do our best to match the closest bird size to your order, but there may be some variation in the final weight.
Turkey
Small (about 4kg-5.5kg): 4-8 people (limited availability)
Medium (about 5kg-6.5kg): 6-10 people
Large (about 6kg-7.5kg): 8-12 people
Extra large (over 7.5kg): over people (limited availability)
Goose
Medium (about 4kg-4.75kg): 4-8 people
Large (about 4.75kg-5.5kg): 6-10 people
All our birds come with giblets, so it's really important to take them out before cooking (they are in a plastic bag). 
The weight of the giblets are included, so make the most of them – you can make authentic and traditional gravy, or stock for soups (see recipe ideas).  Why not add them to stuffing or give them to your pet as a treat?
How do I pay?
Orders are paid for on collection from your chosen store: St Werburghs, Clifton or Wapping Wharf
How much will my order cost?
Due to the weight variance in our naturally reared animals, we have weight bands for you to choose from when you order. Each item has a price per kilogram, so you'll be able to work out a minimum and maximum expected price. For example, a free range whole turkey is £13.99/kg. If you choose a 4kg-5.5kg turkey, it will cost between £56 and £77.
I've placed my order. What next?
Once you've completed and submitted your order, you'll get an email or phone call confirming the details with your Order ID number. Keep this Order ID safe, as you'll need to bring it with you when collecting your order – see below.
I need to make an amendment! How do I do this?
Amendments can be made up to 6pm on Monday 17th December. Please email christmas@betterfood.co.uk with your Order ID and let us know what you'd like to change. If you'd like to make any changes after this date, send us an e-mail and we'll do our best.
When can I collect my order?
You can select which store to pick up your order from: St Werburghs, Clifton or Wapping Wharf.
You can select a day to collect your order on: Saturday 22nd (8am-8pm), Sunday 23rd (10am-4pm) or Monday 24th December (8am-12pm).
Meat free only: Christmas bakes | Nut and dairy cheeses
Christmas recipe ideas
Our Turkeys - Find Out More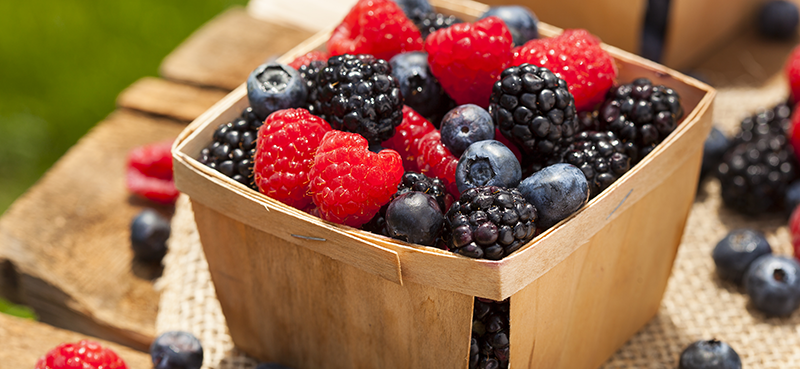 Why organic is better for your gut
By College of Naturopathic Medicine graduate Elle Fox With over 100 billion microorganisms for every gram of intestinal content, more...
Read More
Visit Us