Wapping Wharf Garden Session
Sun 8th March
11am-1pm
Wapping Wharf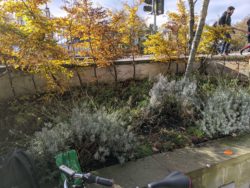 Fancy a spot of community gardening? Join us from 11am, where we'll be down at our Wapping Wharf adding compost, tidying the beds and lots more in preparation for Spring. There'll be a warm cup of tea and a slice of cake, too!
This is an open and free event for anyone interested in community growing, getting their green thumbs dirty or just coming and having a look! All ages and abilities welcome, just turn up!
The growing bed is a community space, full of incredible edibles that anyone can taste, touch and smell, or even take home (a moderate amount!) to pep up their dinner.
And we'll keep you warm with tea and cake…