The days are at their longest, any signs of morning frosts have disappeared and we're licking our lips at the thought of all of the beautiful, seasonal fruit and vegetables that are starting to come through our doors.
Although we love winter staples and the hearty dishes that we cook with them, there's nothing like a new season to reinvigorate our kitchen routine and offer up a new selection of amazing flavours. The 'hunger gap' is officially over – a period when just a handful of fruit and vegetables are in-season, especially locally. Get ready to feast on the abundance of options available this summer.
Here are some of the organic treats to look out for over the coming weeks…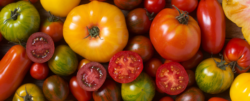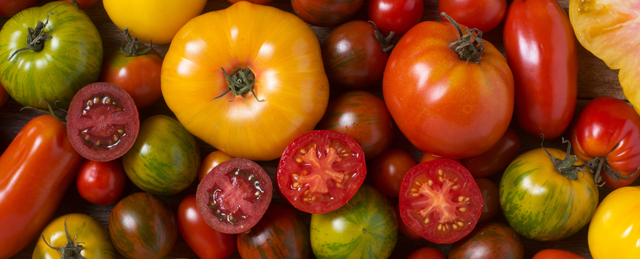 Tomatoes – we source ours from the Isle of Wight because, as it sees the most sunshine in the UK, the tomatoes are at their ripest and most flavoursome.
Courgettes, cucumbers and aubergines – from family-run Alderton Nurseries near Tewkesbury.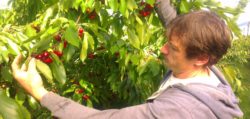 Cherries – hand-picked beauties from our friend Joe Pardoe at Priors Grove in Herefordshire.
Fresh out of the ground bunched carrots and lettuce – from nearby Farrington Gurney, Somerset.
Asparagus – from Bedlam Farm in Cambridgeshire. Notoriously difficult to grow organically, we believe these asparagus are worth travelling just a little further to source.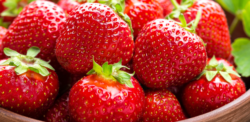 And finally, let's not forget the wonderful British strawberry! We're rightly fussy about ours and always look to buy them from the organic Whitethorn Farm in Herefordshire.