What to buy at Better Food: Delicious meals lovingly created and cooked in small batches right here in Bristol, fast-frozen to retain the goodness, and every one helping to support households in Bristol experiencing food and fuel poverty.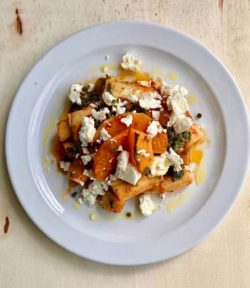 The Real Meal Store is part of Heart of BS13 – a social enterprise based in South Bristol, helping to improve health, wellbeing and the local environment through enterprise, volunteer opportunities, workshops and support programmes.
Their tiny team of chefs has developed a tasty range of vegan and vegetarian frozen meals, packed full of fresh produce, including fruit, veg and herbs grown in the social enterprise's own Kitchen Garden. Ready to pop in the oven and enjoy, each meal has been designed with flavour, health and balance in mind.
What's more, every meal purchased 'pays forward' to support a household of four in BS13 to have delicious, high-quality food choices plus additional professional support to tackle the challenges they face, helping to address not just the immediate effects of food insecurity, but the root causes too.
Mission and values: To reduce food poverty by selling lovingly cooked, quality meals to the people of Bristol, while supporting struggling families to eat, and eat well in BS13.
Location: Bristol, BS13 (2.4 miles to Better Food)
We love them because… We all love to kick back and take a break from cooking every so often, but for us The Real Meal Store has given the whole concept of ready meals a new lease of life. Not only were we comforted by the flavour-packed, home-style dishes we tried, but seeing the impact that every one of their meals makes in the local community made them all the more delicious.
Read more about the Real Meal Store's work in their supplier blog
< Back to Products & Suppliers