Better Food Loves… Adeys Farm
Tenant farmers Caroline and Tim Wilson were chosen by the Ernest Cook Trust as custodians of 600 acres of unspoiled farmland in the Severn Valley. Nearly a quarter of a century later, this rich and biodiverse landscape hosts an organic certified livestock farm with a strong focus on welfare as the key to quality. Here, Caroline – who sadly passed away not long after this blog was written – gives us an insight into slow farming (and fast piglets!).
How has the land around you influenced the way you farm at Adeys?
We have been gifted with some of the most richly diverse ancient meadow land. In summer, one can easily count over 50 different species of plants and grasses. This diverse herbage has been the basis for rearing all our livestock and has allowed our animals to be hugely healthy, not to mention flavoursome. The miles and miles of historic hedgerows are a haven for bird and insect life, and we farm in a way that nurtures that environment.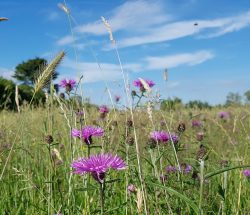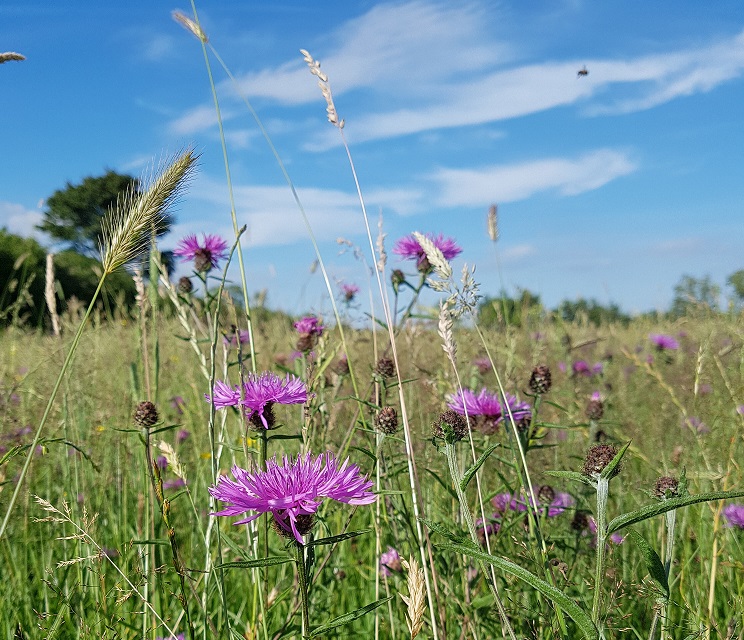 "In summer, one can easily count over 50 different
species of plants and grasses."
What factors did you have to consider when you first set about converting the land to organic?
When we were first chosen to manage the land, we set to work straight away choosing the right breeding stock to convert alongside it. This was the essential first step to ensure the best quality and flavour of the meats, which for us meant keeping traditional breeds such as Hereford and Aberdeen Angus cattle, and Suffolk and Hampshire sheep.
The Gloucester Old Spot pigs were soon to follow. We quickly learnt that they were the perfect breed on an outdoor organic system, as they were hardy and determinedly protective mothers, not to mention producing pork and bacon of an exceptional flavour. We found that crossing the Old Spots with a Duroc boar (a wild boar breed) allowed us to mature them slowly and naturally without running to too much fat.
You've deliberately rejected conventional, intensive farming methods – how does this decision change the way your livestock is reared?
All our animals remain in family groups:  the calves suckle their mothers and wean themselves naturally at about eight or nine months and lambs stay with their mothers for five months. Piglets remain suckling their mothers for eight weeks [about twice conventional industry standard] in their own family arc in the fields, before moving to the weaners' arcs where they get into ridiculous mischief running about – and yes, pigs are FAST! The advantage of weaning later is that they are obviously much hardier and better nurtured the longer they stay with the mothers; the smaller ones get a better chance by staying in their family unit for longer.
Visitors to the farm quite often comment how good natured the animals are, which we take as a compliment as satisfied, well-adjusted stock!
As an organic certified farm, you're heavily restricted in the use of medication in your animals – does this pose any difficulties in maintaining a healthy stock?
All our animals lead a natural life as possible with little stress and plenty of space, and in turn this means they keep healthy with generally little need for medication. It is extremely rare for us to need to treat our piglets for illnesses (I'm touching wood as I say this!) and we think this is partly due to their relaxed way of life, and of course being outside in their natural environment.
Another important factor in maintaining healthy animals is a natural diet: Our cattle and sheep graze on the permanent pastures and clover leys, and as the weather turns inclement this is supplemented with hay, silage and farm grown oats and wheat. Our pigs eat the same, but have our farm mixed cereal ration all year round.

"All our animals lead a natural life as possible with
  little stress and plenty of space."
What extra steps do you take to ensure that your products are the best they can be?
Every stage of the process has its own impact on the quality of the finished product. Getting the best from the land is important – we have three original cider orchards on the farm, which the pigs make full use of in the autumn when we finish them underneath the apple trees.
We have a real culture of slow food at the Farm. Our animals reach a natural maturity to provide superior flavoured meat, which is then well hung to enhance its succulence and tenderness. We also use traditional methods for our finished meats, dry curing and smoking (over oak chippings) our bacon and cooking our own delicious hams.
For me, reducing stress in the animals is critical to ensuring a superior end product, and that remains true right through the slaughtering process. We use a local family run abattoir which is just six miles away. We like it because it's quiet and calm. The meat is then professionally butchered and packaged at our own butchery at Woodchester, Stroud.
What are the highlights and lowlights of running a small scale, organic farm?
Our biggest challenge is always finding the time to get everything done as this type of farming is time and labour intensive. As well as ourselves we have two farm workers: Ruth and Marcello, and seven employed at the butchery, but it can still be a struggle – we're just quietly plugging away.
I always enjoy dealing with customers – both private and business – it can be a bit like managing an orchestra or a ballet where lots of different people are all contributing their indispensable bit towards creating what we hope is a lovely end product!
It's nice to be able to show the next generation what we do here: our landlords, the Ernest Cook Trust, are an educational charity and run many school visits or residential camps to us and its other farms. Nothing seems to be as popular with the young people as watching the pigs at play, but they also have the opportunity to see how a busy farm is organised, how we grow our fodder and crops, rear our livestock and find marketing opportunities.
Visit our Adeys Farm supplier directory page.