What to buy at Better Food: One-of-a-kind Italian tomato passata and organic olive oil, imported especially for Better Food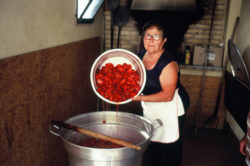 Our founder, Phil, was introduced to Elio and Filamena Ferrante and son Elio – now head of the family farm – whilst visiting friends in stunning Abruzzo – a region of southern-central Italy known as "the greenest region in Europe". Joining them for a family lunch to surpass all lunches, Phil saw first hand how the Ferrantes live from the land, traditionally farming small crops that thrive in the Abruzzo sunshine.
The Ferrantes' main source of income is their annual olive crop, traditionally cold-pressed in the town mill to produce an oil whose flavour profile changes each year depending on the conditions during growing and harvest. The 2019 harvest has produced a lighter oil, floral and crisp but still packing a punch of pepper never found in low-grade oils.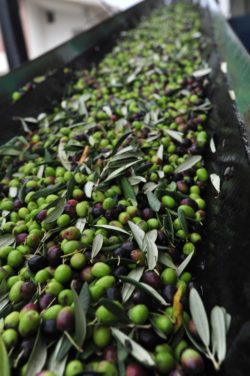 Alongside their olive harvest, the Ferrantes' fabulous pomodoro (tomato passata) is made from farm-grown tomatoes that have had the full extent of the summer to absorb all the flavour of the southern Italian sunshine. Hand processed at their own kitchen table, the resulting passata is a far cry from the chopped tinned tomatoes we've all become accustomed to: rich, fruity and astoundingly sweet, this sauce packs such a punch that it requires nothing in the way of flavouring or enhancing to hold its own.
Mission and values: The Ferrante family live simply, care for their land and let their passion for food shine through in the way they grow, cook and share their produce with their family and friends. Their traditional methods of small-scale, agro-ecological farming make the most of what their unique environment has to offer, and show themselves in the flavour of their products.
Location: Penne, Abruzzo, Italy
Certification: Olive oil organic certified (EU), tomato passata not currently certified
We love them because… We've fallen a bit head over heels with the Ferrante family, not least since their trip to visit us in 2017 (their first trip outside Abruzzo!). We await each year's new harvest with baited breath to discover how the flavour profile of their olio and pomodoro has changed, and we're never disappointed – a little bit of Italian sunshine in Bristol.
< Back to Products & Suppliers