We want a fairer, better food community for all; so, in our mission to provide accessible organic, local and ethical goods, we regularly review our policies and product ranges.  Have a read of our sourcing process below to see if you think you can join us on this mission.
1) Getting your product stocked

Every new prospective supplier is asked to fill out a rigorous sourcing questionnaire – you'll find the links below. The questionnaire asks for detailed information on your company and products. Please also include a pricelist with your submission.
2) What we're looking for
Here are some of the key factors we consider when considering new product lines:
Organic
We believe that organic is the only sustainable choice for the health of soil, plants, animals and people.  If your product is not organic certified and we have an organic equivalent in our stores, it is very unlikely that we'll add your product to our product lines; the only exception to this is if your product falls within our local sourcing category.  If your product is not organic certified, there are additional questions in the questionnaire that you will be required to fill out before we can consider stocking your products.
Local
We believe that prioritising local supply chains pays off for everyone, and Bristol and the surrounding counties are rich in some of the finest food in the country. We'll still consider your product if you're not Bristol-based, but you'll need to tell us why you're worth the extra miles!
> Bristol – We're proud to support dozens of local suppliers from within Bristol and will continue to expand our hyper-local range.  Whether you're a new business or more established in the market, we'd love to hear from you to explore working together to build a happy, healthy food community in our city.  If your products are not certified organic, we can offer support to help you become certified.
> Regional local – We consider this as anything produced within 50 miles of Bristol, and we believe this region is an invaluable source of produce. We're looking for the very best in the local region, and will still prioritise organic, and other factors that make your product stand out in terms of quality, ethics and care for the environment.
> Everywhere else – Some products are unavailable locally, or even in the UK, so we will source products from further afield, prioritising organic but also taking into account a number of other factors, such as whether a product is Fair Trade, and its impacts on wellbeing and the environment.  To make sure we have the best products in store, if we're not able to source an organic product, we'll choose the closest high-standard, non-organic alternative.  Please note that we do actively pursue organic and local alternatives for items in this category.
Ethical
Being an ethical retailer means that we have to keep a close eye not only on our own range of products, but developments in what it means to be ethical. We follow environmental, social and industry matters closely—as well as listening to our customers and staff—and review our policies as we learn more about what we can do to source the most ethical products available. We're not perfect, but we never stop trying to improve, and we're looking for suppliers who share our commitment to learning and striving to make the right choices. In your application, we invite you to tell us about your future plans and aspirations.
3) Next steps
If you feel that your product would be a good fit for Better Food, you can apply to be a supplier by downloading, completing and returning a Supplier Submission Form. There is a separate form for General Grocery and for Health, Bodycare and Gifts.
Due to the high number of emails we receive, we ask you to please bear with us until we've reviewed your application – we will be in touch as soon as we can if your application is successful, though we may ask for additional information or product samples before we can confirm this. Unfortunately, we are not be able to respond to unsuccessful applications.
Please only send us samples if you have been asked to do so by the Sourcing Team. Good luck!
Visit Us
Our supplier directory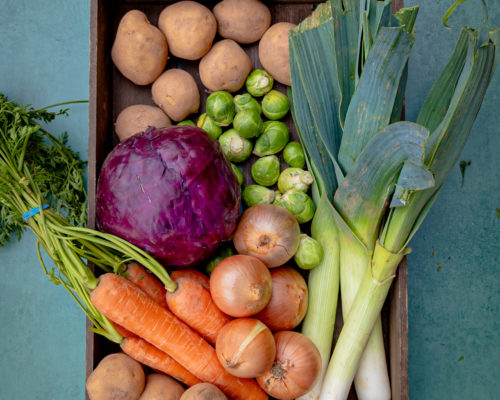 Christmas veg guide
Christmas conjures up memories of delicious food. When it comes to Christmas veg, there are memories of crispy roast potatoes...
Read More