Better Food, better planet.
If you're looking to be a part of something that's bigger than just a shop, and to be a part of our journey to build a community who respect & save the planet, then check out our vacancies belo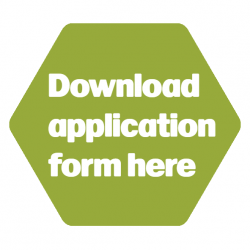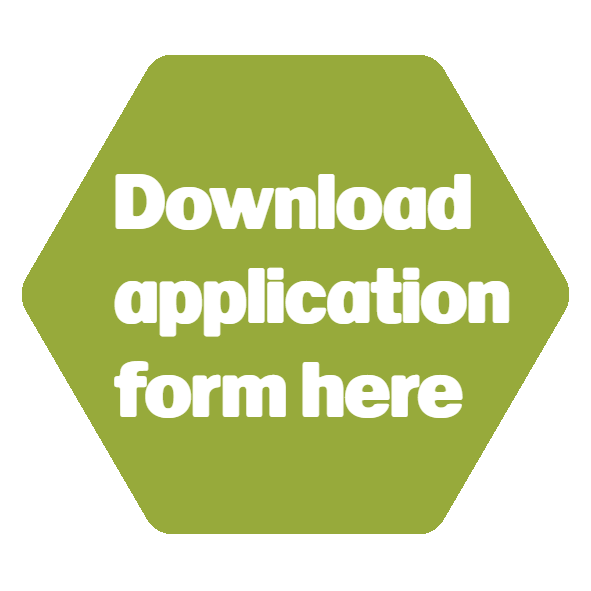 w.
Better Food's mission is to build a better, fairer food community for all, through our pillars of Organic, Local and Ethical. Working for Better Food means acting with passion, humility, responsively and ethically to help us achieve our vision… but don't be fooled, it is hard work trying to change the world one apple at a time!
If there's a vacancy which sounds just right for you, please fill out our application form and send it over to our friendly recruitment team. If it fits the bill, the hiring manager for that role will be in touch. All roles do require a commitment to working weekends and evenings unless otherwise stated.
(You'll find the email address and further instructions at the top of the downloadable form)
You're one step away from being part of a team that's creating a better future for food. Just make sure you let us know what vacancy you wish to apply for on the application form.
You'll get some little extras for being part of our family…
25% discount across our stores and cafés
Free lunch!
One paid volunteer day per year
An additional 1 days holiday per year (up to a maximum of 4 years, pro rata for part time)
Pension contribution
Money@Work scheme with BCU
Employee Assistance Programme with the retailTRUST
Long Service Awards
And much more!
We're looking forward to receiving your application!
Our vacancies stay on the website until we feel that we can make a hiring decision, so if you see a vacancy that you want to apply for then please send your application in ASAP as it may be gone the next day.
If you are unable to complete the application form electronically for any reason, please get in touch with us to discuss alternative methods of application. Unfortunately, we are unable to accept CV's. We are also unable to consider work experience requests for anyone who is under the age of 16 and/or has not yet completed their GCSEs.
*Please note, we do try to respond to everyone who takes the time to send us an application, however, due to a high level of applicants, sometimes this is not always possible. We do go through all applications received, so if you're not successful the first time around, please don't be discouraged to get in touch about future vacancies or give us a call to check the status of your application.
We hold and store all your personal data in line with the GDPR 2018. For a copy of our data protection policy, or for any accessibility support with the recruitment process, please email recruitment@betterfood.co.uk.
---
Fresh Produce Coordinator, Central Teams/ St Werburghs, 15 hrs (2 days) per week
An exciting opportunity to front up the produce department at Better Food. This role would suit someone who has a great head for numbers who wants to expand on their skillset, though of course a working knowledge & passion for fresh produce would put you in a good position. This unique role involves working closely with the produce supervisors in the stores & suppliers, helping to reduce waste company wide, predicting sales volumes and securing deals with suppliers, while helping the department as a whole to grow year on year. Full training will be provided, but if you have any questions about this role ahead of applying please do not hesitate to contact us.
This role could be applied for along side another part time role within the business.
Pay £11.20 per hour
---
Supervisor, Gloucester Road, 26 hrs per week (4 days)
We are seeking someone to join the team in our newest store on Gloucester Road. Someone who enjoys giving great customer service, isn't afraid to get stuck in to all areas of the shop and can lead a shift with a small team.
Pay £10.90 per hour
---
Supervisor, Wapping Wharf 37.5 hours per week
We are looking for a new supervisor to join the team at our lively store on the harbor side.
This is a full time position though we are open to part time requests, the successful candidate should enjoy working as part of a team & have a passion for good food!
If this sounds like you or you want to know more please apply using the instructions above.
Pay £10.90 per hour
---
Chef, Central Kitchen, 15 hours per week (Saturdays & Evenings off!)
We're on the lookout for a chef to join us in aiming to create a better, fairer food community!
We're looking for someone to help us at our central catering site to create the wonderful organic food for our cafes!
For more information, please check out the job description below –
Rate of pay – £10.25-£11 per hour
---
Customer Service Advisor, Whiteladies Road 26 hours per week (4 days)
We are looking for a new team member to join us at Whiteladies Road offering top level customer service & assisting with general shop floor duties. This role is spread across 4 days and includes evenings and weekend work.
Pay £9.90 per hour
---
Café Assistant, Gloucester Road, 19.5 hrs per week (3 days)
Looking for someone who loves giving great customer service to join the café team at our newest shop. Barista skills beneficial, but full training provided.
Pay £9.90 per hour
---
Café Assistant, Whiteladies Road, 26 hrs per week (4 days)
Looking for someone who loves giving great customer service to join the café team at our lovely Whiteladies Road shop. Barista skills beneficial, but full training provided.
Pay £9.90 per hour
---
Uh oh!
Looks like you've seen all our available roles. Feel free to send us a completed application form with your details and what you're looking for anyway, in case something else pops up.