Gluten Free Shopping Guide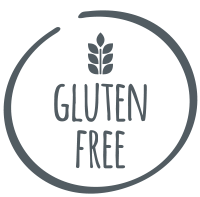 Cutting gluten out of your diet needn't mean sacrificing on choice or flavour, and it certainly doesn't mean putting your organic values to one side. Our guide to just some of the alternatives we have in store will help keep your cupboards stocked with everything you need for gorgeous organic grub without the gluten.
Please note that this guide covers products that may only be available in one of our stores—please ring ahead to be sure your local store stocks what you need. As for all allergens, we always advise you to carefully read the label before purchase.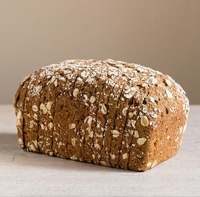 Starchy staples
Until recently, gluten free bread was considered notoriously similar to cardboard in both texture, flavour and nutritional value. But times—and recipes—have changed, and Hobbs House GiFt Loaf makes no compromise on any front. Packed full of nutritious flour alternatives, grains and seeds, the GiFt Loaf took no fewer than 39 batches in the perfecting. Each loaf is made in a dedicated gluten free bakery and delivered fresh to our stores. You'll also find a range of breads from Amisa in our grocery section, including rolls, focaccia and ciabatta.
We stock a dazzling array of gluten free dried pastas. Made from a range of pulses and grains, you're sure to find the perfect partner to your pasta sauce. Experts in gluten alternatives, Doves Farm Freee range, make a variety of shapes using flours such as rice, buckwheat and quinoa, whilst Bio Idea—experts in, well, being Italian—produce bright red lentil fusilli and chickpea penne. Little pasta lovers can enjoy red lentil dinosaurs from Little Pasta Organics.
Fresh pasta fans won't be disappointed either, with options from Rossi, Ciemme and Little Pasta Organics, including ready-to-cook gnocchi in our fridge sections.
Creating your own pizza is made simple with gluten free pizza bases—we stock Amisa's pre-made deep pan base and Isabel's gluten free pizza base mix.
Trotting across the globe, noodles are an easy meal alternative if you're avoiding gluten. King Soba's innovative range of flavours include pumpkin and ginger, and wakame, as well as more traditional buckwheat soba. Clearspring also make a range of traditional Japanese gluten free noodles.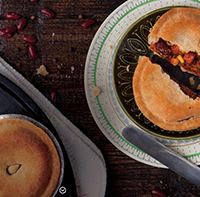 Centrepieces and sides
Veggie Sunday roasts without the gluten minefield are easily solved by pairing a gluten free nut roast (we stock Bristol-based Artisan Grain's Cashew Nut & Cranberry in grocery, or a frozen option from Clive's) with Isabel's Yorkshire Pudding Mix, made from a combination of alternative flours for perfectly crisp Yorkies. Go all out and Mrs. Crimble's Sage & Onion Stuffing Mix, drowned in Marigold gluten free gravy.
We all need a bit of comfort food now and then, so Clive's and Pieminister make sure no one is left out. Clive's wide gluten free range of vegetarian and vegan flavours includes hearty Lentil & Olive and tasty Minty Chickpea, while Pieminister have made firm favourites Moo, Heidi and Ranger available in their excellent gluten free pastry.
Choosing the vegetarian or vegan option can often mean encountering gluten. Dragonfly's range of organic vegan foods are completely gluten free (as well as free from several other allergens) and include easy meal options such as veggie burgers and 'soysages'. Meanwhile, Amisa's veggie burger and falafel mixes make for homemade style meals, without the gluten or the effort.
Ingredients
We have all the ingredients you'll need if you're cooking up a storm, but need to cut out the gluten. For stir-fries, Clearspring and Sanchi both have gluten free soy sauce options, whilst Marigold's bouillon powders and cubes, or Kallo stock cubes are great for adding flavour to stews, soups and sauces.
We stock a dazzling array of alternative flours, though for it's important to check the label if you're severely allergic to gluten, as some have not been packed in a gluten free environment. You'll find coconut, gram, corn, quinoa, tapioca, chestnut, rice, millet and maize. Doves Farm Freee range, Amisa and Bob's Red Mill are all guaranteed gluten free.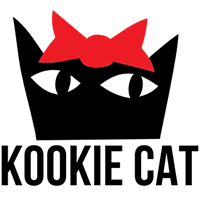 Snacks and treats
If you're eating on the run, Clearspring's organic rice crackers, gluten free oatcakes from Nairn's or Amisa's range of alternative crispbreads are great options. For a quick winter warmer, try Just Whole Foods' organic instant soup mixes, available in three vegan flavours.
For an energy boost while you're out and about, visit our grab-and-go section for a huge range of gluten free snack bars from Pulsin, Doves Farm Freee Range, BodyMe, Nairn's and Planet Organic.
There's plenty of choice in store for a sweet teatime treat; we love Rhythm 108's range of gluten free, organic and low sugar biscuits, including their reinvented wholefood Almond Biscotti. Kookie Cat make organic handcrafted biscuits in a range of irresistible flavours—their Cacao Nib and Walnut is top of our list. For more classic flavours, try Doves Farm Freee, Against the Grain and Honeyrose.
Alternatively, if you want to pass the treats off as your own, Amisa have just the thing with their gluten free brownie and pancake mixes.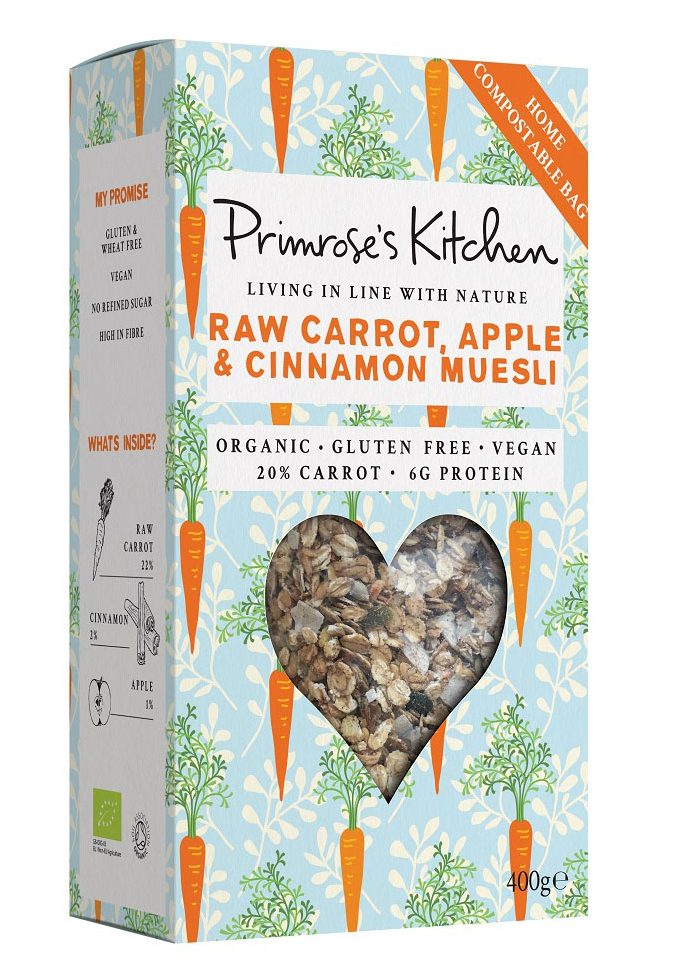 Cereals
Our wide range of breakfast cereals makes for a gluten free, hassle-free morning. Kids (and grown-ups) will love Doves Farm Freee range Chocolate Stars, Amisa Honey Puffs and Nature's Path Gorilla Munch. Keep the mornings simple with Amisa porridge oats—made in a guaranteed gluten free environment. For something a bit more luxurious, Planet Organic's Paleo Granolas are packed full of delicious ingredients, but never gluten. Indulgent, superfood cereals from Dorset, Primrose Kitchen muesli and granolas come in a range of adventurous flavours—try Carrot & Cinnamon, Lemon, Black Pepper & Goji, or Raw Kale & Cacao for an out of the ordinary start to the day.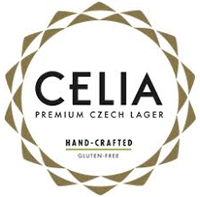 Beer
Ask in store for gluten free beers—our selection varies, but you'll find local options from Arbor Ales such as Ekuanot and Mosaic, and imported favourites Celia Premium Czech Lager and Daas Witte.
Café
Our cafés are not gluten free environments, but those looking to reduce gluten in their diet can choose from a range of meals made without gluten.