Loose Leaf Tea Brewing Guide

Loose leaf tea can be an eye-opening experience, whether you're looking to cut down on packaging, or want a more flavourful cuppa. Our range from Organic Herb Trading Company uses the highest grade, ethically sourced organic teas, herbs and spices. It's available to buy by weight in resealable paper bags, or in your own container.
Here's a pick of just some of our favourites and how best to enjoy them.
Turmeric Chai
Tsp/cup: 2 tsp Brew: 5 mins Temp: 95°C+
Cassia bark, ginger root, turmeric root, liquorice root, orange peel, clove
Strongly aromatic, warmth from cassia and clove is lifted with revitalising overtones of ginger, turmeric and citrus. We love this blend infused in a pan of milk or milk alternative; oat milk or coconut milk perfectly complement the heady flavours. Add honey or agave to taste.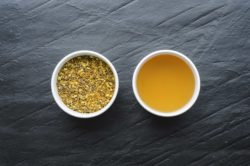 ---
English Breakfast
Tsp/cup: 1 heaped tsp Brew: 3-5 mins Temp: 95°C+
Mellow and very smooth, this is the classic to see you through tea breaks any time of day. Our English Breakfast comes from a regenerated tea garden located on the northeast Indian border, which is a shining example of the power of Fairtrade to transform a community and its environment. Milk to taste.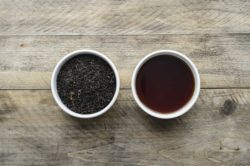 ---
Limeflower, rosebud & lavender
Tsp/cup: 1 tsp Brew: 5 mins Temp: 95°C
Limeflower, rose bud and lavender flower.
Here, soothing floral overtones of rose and lavender are lifted by the zesty limeflower, adding clarity to the rich perfume. This is the ultimate blend for when you need to take a step back, switch off and come back with a clear, fresh head.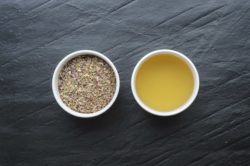 ---
Nam Lanh
Tsp/cup: 1 heaped tsp Brew: 3-5 mins Temp: 95°C+
Packed with character, this is a brew for black tea lovers. Deeply malty, with a natural sweetness brightened a by a slight citrussy edge, Nam Lanh carries milk well. Found in the Yen Bai region of Vietnam, the trees from which this tea is harvested are thought to be more than 300 years old. Their deep root systems access minerals that are believed to account for the tea's strong and lasting flavour profile.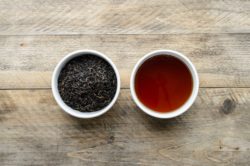 ---
Sencha
Tsp/cup: 1 tsp Brew: 5 mins Temp: 95°C
Clean, vegetal and as green in flavour as it is in colour, this organic and Fairtrade Sencha green tea is produced by a network of nine small-scale growers, farming just 31 hectares in the Jiangxi province. Its characteristic whole leaves unfurl when brewed, imparting a smooth, neutralising flavour, untinged by the bitterness so often associated with green teas.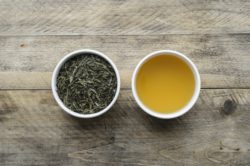 For more about Organic Herb Trading Company, see the supplier directory.