Organic. Local. Ethical. These words are our founding principles. They guide us in our mission to create a better food community for all.
We believe that everyone has the right to good quality food, produced in a way that cares for people and planet. Every shelf in our shops is filled with goods that have been considered for their organic, local and ethical values. This is really important to us. It means that when you pick up a basket and do your shop, you can have faith in the products for their lower impact on the planet, and that the people behind them are paid a fair price.
That's the Better Food experience.
We want as many people as possible to enjoy this better food community. We believe that everyone should have the right to good quality food that doesn't compromise on people or planet. That's why we offer our loyalty card, Bee Better, giving back to our community every time they shop with us.
Over 50 suppliers within 10 miles of our stores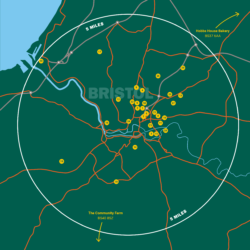 Hundreds of our products are hyper local to us, which means a shop with us directly supports these producers and makers, as well as reducing food miles and it allows us to create a more resilient food network.
We never air freight
Our sourcing principles mean that every product on our shelves is more sustainable and better for our planet. Here's what we look for in our products – these principles guide us in everything that we do.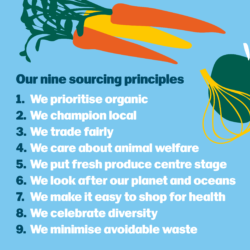 If you're new to our stores, find your local Better Food. And don't forget to sign up to our newsletter for 10% off your next shop.