Low and No Plastic and Packaging Shopping, with City to Sea
With reducing waste from packaging and plastics right at the top of the agenda, this guide—brought to you in partnership with City to Sea—will help you unwrap what's on offer at Better Food. City to Sea is the Bristol-based organisation behind high profile national campaigns such as Refill and Switch the Stick, all aimed at preventing plastic pollution at source.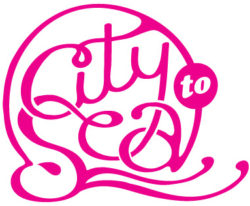 As our biggest store, St. Werburghs has the widest range of packaging-free choices, but you'll find plenty of ways to minimise the wrapping in all our stores. Please note that this guide covers products that may only be available in one of our stores—please check ahead to be sure your local store stocks what you need.
TOP TIP! Even paper bags have a big environmental footprint, so bringing your own containers from home for any unpackaged product is always the most sustainable choice. If you're just starting out, we sell a variety of products that will help you use less packaging long term, such as organic cotton bags, resealable jars/bottles and air tight food containers.
The refill walls and freezer
For a packaging-free shopping experience, there's no better place to start than at our refill walls, now installed at St. Werburghs with over 60 lines of grains, cereals, pulses, dried fruit and more from Essential, and over 40 lines at Whiteladies Road, that can be weighed and taken away in your own container, a paper bag or in one of a range of reusable options available to buy in store.
Our refill freezer at St. Werburghs is stocked high with organic berries and veg, as well as ready-to-bake patisserie. Bring your own freezer-safe pot, or choose from range of packaging options in store.
Tea and coffee
Loose leaf tea already saves on teabags, but our teas and herbal blends sourced from Organic Herb Trading Company come completely packaging free for you to weigh into your own container or free resealable bag. If coffee's more your bag, make it a reusable one—Wogan Coffee loose roasted whole beans are available to buy in your own bag or container, ready to grind.
Fruit and veg
Whenever possible, we sell our fruit and vegetables loose—you can even find leaves from Strode Valley Organics without the bag. Put your precious produce in reusable cotton bags available to purchase in store, straight in your basket or in paper bags. We sometimes pack delicate fruit in cardboard punnets, or if they arrive to us pre-packed we welcome you to leave your plastic punnets with us for re-use or recycling.
Eggs
Our free range eggs arrive loose—pick up a reused box in-store and bring it back next time. This means you can take exactly the number you need as well, cutting down on food waste.
Bread
All our fresh bread, from Hobbs House and The Bristol Loaf arrive loose for you to take away in your own bag. On a Sunday, when there's no delivery, Hobbs bread is sold in a light plastic bag to keep it fresh until our Monday delivery and reduce food waste.
Water
We're proud that all our stores are Refill Bristol stations, meaning you can bring in your own bottle and refill it with crisp, filtered water—still or sparkling—completely free of charge!
Herbs and spices
Precision-buy your herbs and spices, so that you only take what you need.  This means that you won't have to buy a larger pack that will hang around all year, keeping what you've got nice and fresh.
Café and deli
Our cafés are the perfect spot to fill up without the packaging! We encourage our customers to bring their own cups in return for a 20p discount, and we're happy to fill reusable takeaway containers brought from home. We have a selection of deli foods to buy by weight too, in selected stores; please ask at the counter for the full range of products available.
Household
Eco household refilling just got stylish with Fill—UK made cleaning products with no harsh chemicals. Refill your washing-up and laundry liquids and household cleaning containers with Fill, EcoLeaf and Bio-D products. We also sell loose toilet tissue rolls, meaning you can buy as many as you need as well as doing away with the extra packaging, whislt Ecoleaf packs now come plastic-free. If You Care sponge cloths are fully compostable and can save up to 15 rolls of kitchen paper.
One of our favourite recent discoveries, Tabitha Eve products are championing re-use across the home. Look out for a reusable alternatives to washing-up sponges, clingfilm, and even paper towels.
Health and bodycare
Our health, bodycare and gift section is the place to go for surprising waste-reducing alternatives and gift ideas for the eco-conscious.
Bath products are one of the biggest culprits for household plastic waste, so we've made sure that there are plenty of alternatives in store. You'll find a variety of refillable Faith in Nature shampoos, conditioners, bath and shower gels and hand soap, as well as Alter/Native soap bars that come completely free of wrapping. Dr. Bronner's Castile Soaps—which clean everything from your face to your floor—are also now available to refill. Shampoo bars are another way to cut plastic out in the bathroom—we stock options from Friendly Soap and Living Naturally Soapnuts.  If you like to have a soak, you can pick up bath salts as a refillable item too.
We stock everything from deodorant to toothpaste and dental floss in plastic-free packaging— Georganics and Ben & Anna are just a few brands championing plastic-free alternatives. Meanwhile, choose between plastic-free toothbrushes from F.E.T.E, or reduce your waste with replaceable toothbrush heads from Yaweco. Meanwhile, Tabitha Eve have alternatives for a range of bathroom disposables: sponges, bath poufs, face masks and nail polish remover pads are just a few examples from their game-changing range.
We support City to Sea's Plastic Free Periods Campaign—that's why we stock Mooncup, which are reusable menstrual cups, and the best way to make your period waste (and hassle) free. Tabitha Eve cotton sanitary pads are completely reusable and available in a range of sizes and for varying flow.
Gifts
We stock a wide and ever-changing range of gifts—including books, homeware and clothing—that come with no packaging whatsoever. Or to set your friends on their own refill and reuse journeys, take a look at our range of recycled and reusable sandwich boxes, barista standard KeepCups or ingenious, locally made Bees Wax Wraps.
Taking your shopping home
We encourage you to take your shopping away with you in a free box, recycled from our deliveries, or to bring your own reusable bag. Alternatively, you can purchase a plastic or paper bag.