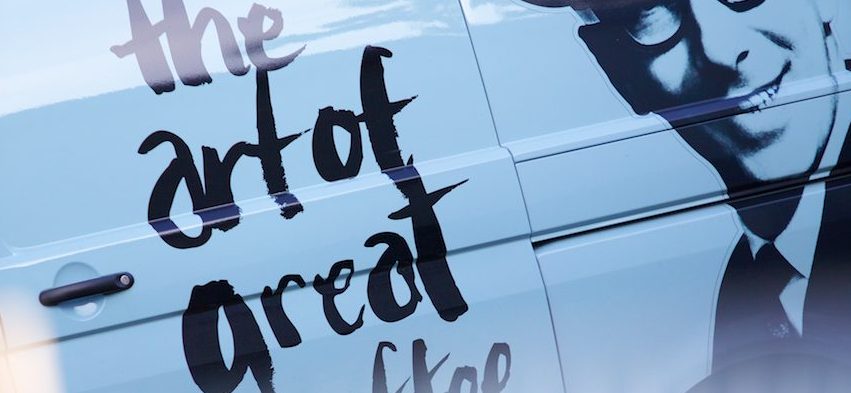 What to buy at Better Food: As well as stocking a selection of Wogan's organic and Fairtrade ground and whole bean coffees, all our cafés serve barista coffee using their freshly-ground double-certified beans.
A true family business, today it's the second and third generations of the Wogan family who run Wogan Coffee after it was founded in 1970 by Brian Wogan – the man in a bowler hat who adorns every packet of coffee and is widely recognised throughout Bristol's café scene. Based just a stone's throw from Better Food, Wogan specialise in sourcing, importing, roasting and packing some of the finest coffee in Bristol, including the organic and Fairtrade speciality grade beans and grinds you'll find in our stores and cafés.
Mission and values: Wogan Coffee have long stood firmly next to the idea that choosing ethical trading models need not mean compromising on taste (and in fact quite the opposite!). Making regular trips to farms to check out their ethics and the flavours on offer, it's the attention that's given to every origin, every roast and every barista that makes their coffee stand out from the crowd.
Location: Bristol, BS2 (0.6 miles to Better Food)
Certifications: Soil Association organic and Fairtrade available (check individual packs)
We love them because… Brian Wogan's passion for his trade has passed from generation to generation, meaning that James and Laura (Brian's grandchildren) and Adrian and Claire (Brian's son and daughter-in-law) are still spreading their infectious enthusiasm for all things coffee to anyone who cares to listen. And anyone can – everyone is invited to see their warehouse in action, where you can see their original 1968 Probat coffee roaster work its magic on their beans.
< Back to Products & Suppliers