What to buy at Better Food: CBD pastes, oils, teas and more
With Sophia Ali and K Thompson at their helm, Bristol-based Amma Life are passionate about making high quality CBD products available to a wider audience, for the benefit of their health and happiness.
All their products are derived from hemp grown outdoors, without the use of pesticides, herbicides or GMOs, and are suitable for vegans.
Constantly innovating, Amma Life's range is designed to fit into your life in a way that suits you – weather that be through easily-absorbed body creams, powerful pastes or relaxing teas.
Mission and values: "Our mission is for everyone to benefit from superior grade CBD supplements, and to live a healthy, creative and happy life."
Location: Bristol, BS7 (1 mile to Better Food)
We love them because… we've loved seeing the success of this hyper-local enterprise, whose high quality products receive consistently great feedback from our customers. We also love their easy (chickpeasy!) recipe for CBD hummus.
Read Amma Life's blog, or watch more about the their story here: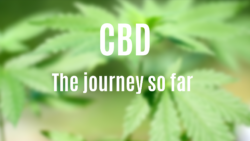 < Back to Products & Suppliers