Happy and healthy with Amma Life
Bristol based company Amma Life has been supplying their award-winning CBD products to Better Food since 2017. As they celebrate their 5th birthday this year, we caught up with CEO and co-founder Sophia Ali to find out more about the CBD business, and what's next for this pioneering company.
Amma Life is a UK CBD company that began life back in 2014, when CBD products and health supplements such as CBD oil were just emerging in the UK. We are proud to be one of the first companies to bring CBD to the UK market.
The inception of Amma Life came about when I came across the widespread scientific and academic research that is available on cannabinoids. Over twenty years of research shows how cannabinoids from the hemp plant interact with the body and our endocannabinoid system (ECS) to optimise our mental and physical health. With all this research, we were surprised that this unheard-of compound, CBD, was not already widely available.
Since we first learned about the benefits of CBD, we have been passionate about bringing it to market. It's thought that CBD can optimise a person's mental and physical health like no other plant, a breakthrough in the health field.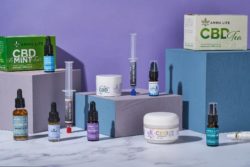 However, not all CBD products are created equal. When choosing a good quality CBD product, ensure that the supplement clearly states the CBD content (in mg), and that the company offers independent lab tests to show the cannabinoid profile. All our hemp is grown outdoors just as nature intended, without the use of pesticides and herbicides, and our products are all vegan.
We are excited about the future of Amma Life. We have created a bespoke assortment that stands out from that of our competitors on guaranteed quality. Our versatile product range provides CBD that can be easily ingested through supplements, or absorbed directly through the skin with CBD body cream. Our product range has grown extensively over the years too, from our award-winning herbal teas to ground-breaking sprays and oils.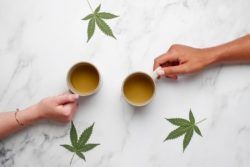 Our CBDX Water Soluble spray is currently our most cutting-edge product and can be absorbed 10 times more easily than other CBD products due to its water-based solution. Easy to consume, it can be added to hot drinks or smoothies. It shouldn't be about remembering to take a tablet; we wanted to create products that our customers could integrate into daily life. Whether that's a hot cup of tea in the morning, or pampering yourself with one of our body creams, CBD is becoming part of people's way of life.
From the countless 'thank you' letters we receive from our local customers, we are proud to know what a difference we make to people's health on a daily basis. CBD has truly been revolutionary for many people in managing their health.
Read more about Amma Life in the supplier directory or try this simple recipe for CBD hummus.