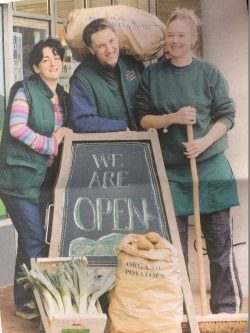 1992 At a time when food and farming were increasingly associated with mass production, artificial inputs, processing and prices that were crippling British farms, Phil Haughton set up an organic delivery box scheme—Phil's Better Food Campaign—from his own kitchen in Bristol's St. Werburghs. He was driven by an unshakable belief that organic farming held the key to healing the soil, providing a real living for farmers and reuniting people in the celebration of food.
Over the decade that followed, Phil's home start-up moved from kitchen to stable to warehouse to bigger warehouse, expanding the range on offer, opening a Saturday market and building up a reputation as the place to go for ethically sourced food.
As the business morphed, so too did the name, eventually becoming The Better Food Co.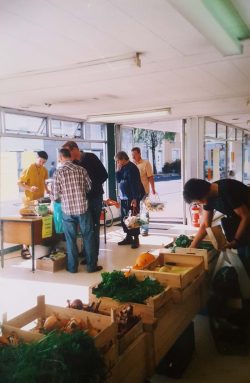 2002 Phil and his team upped sticks for the last time, settling into our current home in the Proving House in St. Werburghs, and beginning the transition into the organic retail specialist we are today.
2006 As we settled into our new digs, we took the opportunity to spread out and open our first café. True to our organic roots, the food in the café took advantage of the best organic, local produce around.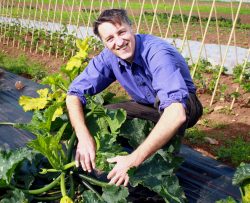 There were developments away from the shop, too. Since 2004, Phil and his team had cultivated a small plot of organic land in Wrington, selling what he produced to his customers in Bristol. In 2009, the growing operation moved to a larger plot of land in Chew Magna. Today, The Community Farm, is a community-owned, not-for-profit open organic farm in its own right supplying nearly all of Better Food's fresh produce, as well as running their own box scheme and acting as a hub that gives organic growers around the region a route to market.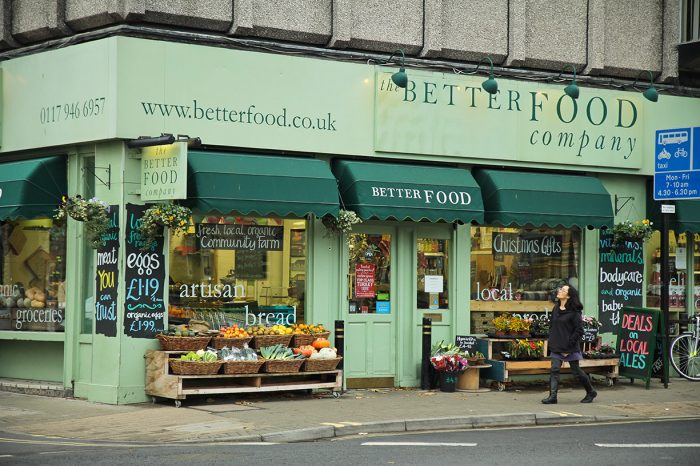 2010 Our second store opened in Bristol on Whiteladies Road in Clifton. Though smaller than our first store, our Clifton shop and deli is still considered a foodie destination, proving good things really do come in small packages.
2015 Though the business continued to grow, our name streamlined and we became—quite simply— Better Food.
2016 Our newest store opened in Wapping Wharf—a new development of independent businesses on Bristol's harbourside. Buzzing and modern, its central location offers local residents and workers, commuters and visitors to the city the perfect organic pitstop and place to watch the world go by.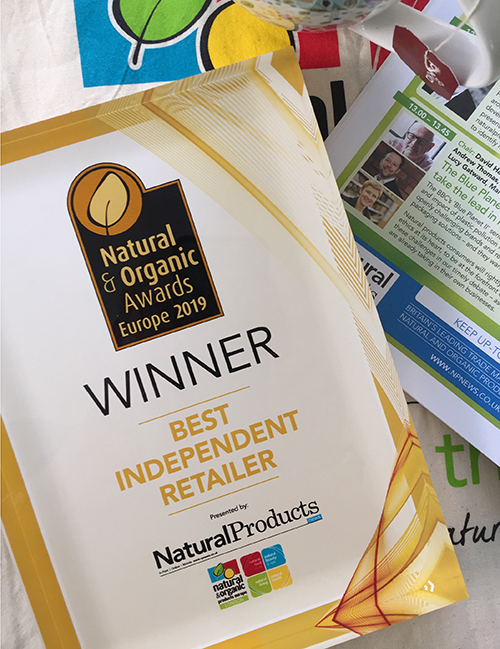 2017 A year of celebration: 25 years after we first set up shop, we were winners of a Soil Association BOOM Award for Best Organic Retailer, and our cafés became the first in England to be awarded the Soil Association Organic Served Here Award. We also launched our first company-wide charity campaign: Streets to Kitchen, working with two local charities to teach cookery and food service skills to people affected by homelessness in Bristol.
Today Better Food employs more than 100 people across our three sites and provides a route to market for over 70 local farms, producers, manufacturers and suppliers. Despite our recent successes (which include scooping the 2019 NOPE Award for Best Independent Retailer), we're not resting on our organic laurels. We continue to source the best in organic, local and ethical food and products, and strive to be a positive force in our local community and a clear voice in the campaign for the future of food.