Senen's guide to tomatoes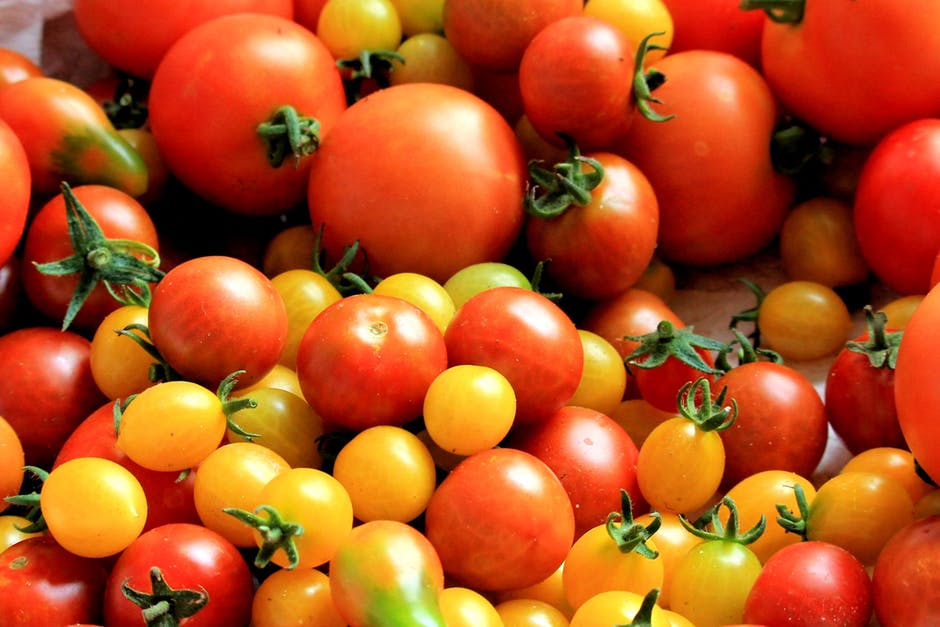 We now stock 4 different varieties of tomatoes, and for the first time in the season they all will be British (and most local!)
So what's in store?
Tomato round (Lancashire) – A familiar favourite, more suitable for cooking.
Tigerella (Bridgewater, Somerset) – Red with yellow-orange stripes. Smaller and sweeter than the round tomato, making it ideal for salads as well as cooking.
Mixed cherry tomatoes (The Community Farm, Chew Magna) – A stunning mix of red Sakura, Bartelly and Gardener's Delight; orange Sun Gold; yellow Galina and Millefleur; and black Chocolate Cherry. We sell them loose and in punnets.
Beef tomatoes (Sims Hill, Stapleton, Bristol) – a huge pink variety (over 400g), ideal to eat raw. Sims Hill are not certified organic but they use natural growing methods and permaculture principles.
*Senen is Produce Supervisor in our St Werburghs store. He knows his veg and is happy to wax lyrical about seasonal food – so feel free to quiz him on his tomato knowledge when you're next in store!
Tags: seasonal produce, tomatoes