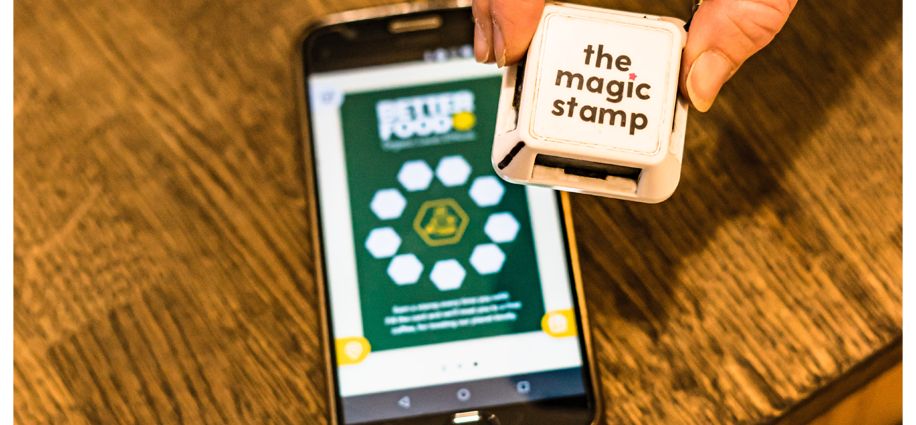 Bee Better – Our rewards card with a difference
A very different kind of loyalty scheme – rewarding our loyal customers, for being loyal to the planet.
Download the Magic Stamp app to your phone
Search for Better Food and add our stamp card
Get a stamp on every shop
You now get a stamp every time you shop – hit 5 stamps and you'll get a 5% off voucher, hit 10 stamps and you'll also get a 10% off voucher.
Double stamps for shops with a refill
To keep refilling at the front of everyone's mind – if your shop has a refill in it you get 2 stamps!
For example, by doing just 5 shops which include a refill you'll get both a 5% off and 10% off voucher.
In addition, Bee Better members will continue receive monthly exclusive discounts on refill items – such as the recent 50% off tea and coffee refills.

If you have any questions – just ask any of our friendly team