Innovator Story: The Community Farm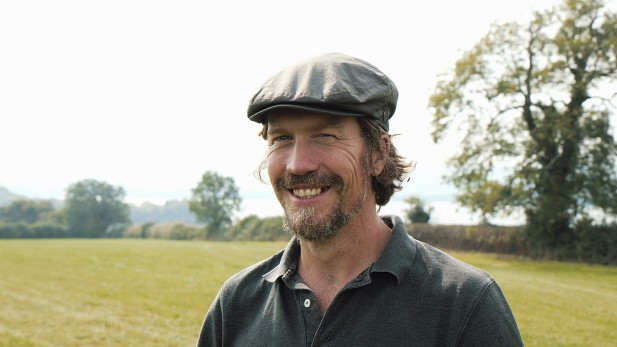 The Community Farm in Chew Magna are our main fruit and vegetable suppliers. They're a community-owned social enterprise, growing and selling organic food directly to us, as well as through their veg box delivery service.
Born directly out of Better Food, the Community Farm is the brain child of our MD and founder Phil Haughton and local farmer Luke Hasell, who owns the land. Its aim is to help people develop a better understanding of where their food comes from, reconnect with the land on which their food is grown, and learn more about sustainable farming.
We're lucky enough to have a very close relationship with the farm. Our staff can visit and volunteer there on their Volunteer Day, we are part of their Adopt a Crop scheme and this two-way commitment results in the establishment and maintenance of a robust supply chain for both organisations.
John English (pictured) is The Community Farm's Head Grower. He has always had an interest in local organic food but got his first taste of growing as a vocation at the farm. He heard about it through a local Transition Towns group and decided to help out as a volunteer. This  eventually led him to giving up his office job, signing on to a Soil Association horticultural apprenticeship at the farm, and embarking on a new career as a grower.
70% of the world's food is by small-scale producers. Yet in the UK most of the veg we eat comes via supermarkets who source from large-scale farms that produce a lot of one type of crop. Has it been a challenge to go against the grain and support the alternative model?
"Yes, one of the biggest challenges we face as a small producer is showing people the real value of local, organic produce. When you're faced with a food system that's dominated by huge producers and big supermarkets, and with policies skewed against the small farm, it's a continual struggle to make our voice heard.
As a grower, the unpredictable weather can also be challenging, as it doesn't always co-operate with vegetable production!
Yet we feel incredibly blessed by the support we've had from our customers, members and volunteers. They believe in what we're trying to do and have stayed with us on the journey."
What are the highlights of your job?
I love to hear our customers talk about the great vegetables we pick. Knowing that they have loved cooking and eating them gives me real job satisfaction!
Another highlight it working here in the beautiful Chew Valley countryside, being outdoors throughout the year and seeing the seasons change. As a grower, every day at work is different. I never tire of that.
Do you see the alternative movement of small-scale, agroecological producers growing?
In our small way I'd like to think we're part of a growing renaissance of real farming: small and human-scale market gardens on the fringes of cities that have a direct connection with local customers. Unfortunately, that way of growing food has been largely lost in this country and we need to revive it.
What is your future vision for The Community Farm?
I hope that our approach to ethical and local food production can inform and inspire others. And that we can get many more people out onto the land and more connected with food and farming.
Click here to find more about the Community Farm.
Tags: agroecology, innovator story, organic farming, Sustainable farming