Introducing Earth to Earth Organic Skincare
Danny, one of the founders of Earth to Earth, our new skincare suppliers tells us more about Earth to Earth's origin and its mission:
In 2014 we embarked on a lifelong journey, changing our lifestyle for health and ethical reasons to a plant-based one following regular discussions and then watching an animal rights documentary which solidified our decision. We deeply care for the planet, which is why we've built a brand based on self-sustainability to raise our young family values on.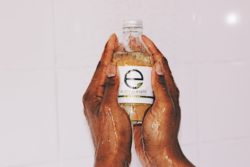 Originally from Guyana, I, Tenesia, found the varying weather in the UK wreaked havoc with my skin and I couldn't find anything on the market to solve it. So I decided to do my research and concoct our own. Mixing shea and cocoa butter along with a range of other ingredients that aid to heal, hydrate and help our skin flourish gave us a winning combination. The natural ingredients blended together gave birth to a butter that healed my skin, alongside my nephew, who suffers from eczema. He called it "auntie's magic cream" and requested more. With Dan on board with the new idea, this kickstarted our first product and incredible journey.
All our products are handmade by us with love. Since 2016, we've poured time and energy into creating and continually improving our range of vegan-friendly skincare products, including body butters, oils and washes. Earth to Earth Organics wasn't initially meant to be deemed a 'sustainable brand'. We didn't know what we really wanted in the beginning, but it just made sense for us go down this route because it was the way we lived our lives and wanted to reflect our real lives with our business. We reuse and upcycle our whole lives in our home and also grow our own food in our garden, regularly showing our followers what we're up to. So, it just made sense to bring everything together and be as transparent with our customers as possible.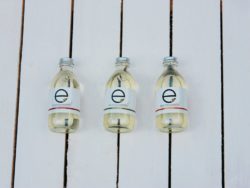 It wasn't until 2018 that we really decided to take a leap with the business and officially launched the brand in March, ironically winning Harrow Business Den in the same month to cap off a great start to the year, motivating us to keep moving forward.
As Earth to Earth Organics, we borrow skin-loving ingredients from the earth, so we partnered with One Tree Planted, every month planting trees around the world, regardless of how many units we sell. Additionally in 2020, to cap off our company's ability to do our part, we managed to go 90% plastic-free, with all of our main packaging completely plastic-free, which was a big goal of ours and one we're so proud of. Looking after people, planet and skin is our goal in as many forms possible and we can't wait for you to be on the journey with us.
Watch this short video to find out more about Earth to Earth Organics.