Love Local this Christmas – our guide to local gifts
The build to Christmas can be a heart-warming, life-affirming (but occasionally stressful!) time. Not only do we worry about what gifts to our nearest and dearest will love, but we're ever more conscious about how best to spend our money, in an ethical and sustainable way. This year has brought its own unique challenges, making it harder than ever to find the right gifts to put a smile on the face of loved ones.
As you probably know, and hopefully agree with, we value local products above others because they support our local economy, small businesses and artisans. Local also means goods travel fewer miles, so the footprint of whatever you buy is reduced.
In 2020 there are even more reasons to back the underdog. They genuinely need our support. In return, you'll be paid back many times with a unique product that's been hand-crafted with love.
So, we're advocating a local Christmas – sourcing gifts and food from businesses on your doorstep. We'd love that to be Better Food, but, there are many other great options around Bristol that deserve your attention, so do shop around.
Here's our guide to great local gifts at Better Food this Christmas…We think they'll bring just a little joy and happiness to the lucky recipient, and you can relax knowing that you've done your bit for your local community.
Books with meaning
Home cookery Book £30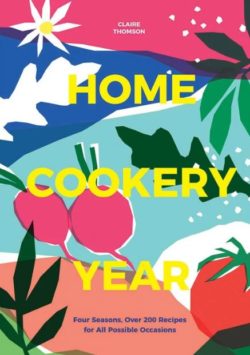 The Home Cookery Year is a new essential kitchen bible for every day. Local food writer and chef Claire Thomson writes fool-proof, imaginative recipes to please the whole family. As a professional chef and mum of three, she understands what it's like to whip up tasty, crowd-pleasing dishes in minimal time at the end of a busy working day. With an emphasis on usefulness and practicality, Home Cookery Year offers mealtime solutions for midweek emergencies, cooking on a budget, store cupboard recipes and indulgent dishes for special occasions and celebration feasts.
'One of my tests of how much I am excited by a new cookbook is how many recipes I feel driven to mark with a Post-It note. With Home Cookery Year I suddenly realised I was Post-It noting nearly every page.' Bee Wilson
T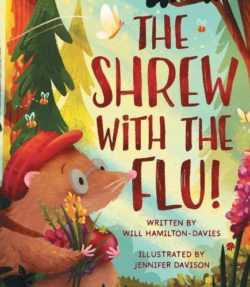 he shrew with the Flu £9.99
A heart-warming children's book by Bristol author Will Hamilton-Davies. Rustling under a leafy tree, A greedy shrew could hardly see… Shrew has spent his entire life using only one sense to hunt – his sense of smell. Until a horrible case of the flu forces him to make use of the rest of his senses. While on the surface 'The Shrew with The Flu' is an endearing story about a shrew's quest for food, it also holds a powerful message about greed and empathy, a message that fosters love and respect for our natural world.
Food For Thought £15.99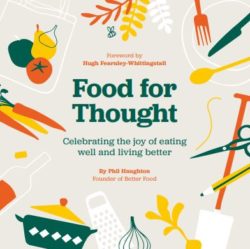 Phil Haughton, Founder of Better Food, opens up about the importance of food, family and community in an uplifting and thought-provoking book – Food For Thought. In his first ever book—filled with fascinating stories, tempting recipes and helpful tips—Phil takes us on a journey of good food, from soil to plate.
Fighting for food justice, supporting the hard-working hands of organic farmers and producers, and advocating for the balance of food and nature have all been part of Phil's mission and his passion for over 40 years. These topics could not be more relevant today, with global calls and campaigns to Build Back Better coming to the fore in the wake of the pandemic.
"The food that we eat and where it comes from is central to the quality of our lives, and lies at the heart of making the world a better place." Quote from Food For Thought's foreword by celebrity chef and broadcaster, Hugh Fearnley-Whittingstall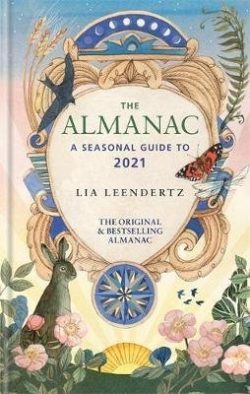 The Almanac £10.99
Lia Leendertz lives in Bristol and writes about gardening, growing food and cooking.
The Almanac is Lia's reinvention of the traditional, rural almanac and has become an annual must-have for readers keen to reconnect with the seasons, appreciate the outdoors, and discover ways to mark and celebrate each month. The 2021 edition is the fourth in the series, and has a theme of movement, migration and pilgrimage, with beautiful monthly maps by artist Helen Cann. The ideal stocking filler
Pamper your loved ones
Head to Feet Gift Set by Caro's Creams £16
Caro's Creams are made by (you guessed it) Caroline, just up the road from us in BS16. Caroline started Caro's Creams with a passion for herbs and hedgerow medicine and to produce remedies for skin problems that are as natural and healing as possible. Caroline crafts herbal creams and salves, that are handmade with locally foraged herbs with ingredients that are as organic as possible, and only natural. They are vegan (except for beeswax) and are paraben and petroleum free.
This set is the perfect introduction to what Caroline stands for and the ideal gift for somebody who needs a good pamper. Contains: natural pH friendly shampoo bar, tingly herbal lip balm and mint magnesium foot cream in a fully compostable brown kraft box.
Cherry Stone Pillows Warmlii 'Hugger' £26.99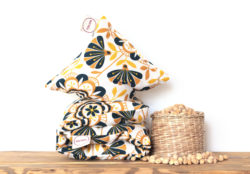 Drawing on Swiss tradition and childhood memories, Bea—founder of warmlii—has created a range of beautifully handcrafted heated pillows, ideal for alleviating aches and pains. The pillows are made using ethically sourced materials that have minimal impact on the environment, including cherrystones (a by-product from the German sour cherry harvest) and 100% organic cotton. Even the packaging is made using 100% biodegradable UK-grown corn starch. When heated, the pillows give off the gentle smell of warm cherry pie—the ultimate comfort gift!
We first got the chance to try out warmlii pillows when Beatrice was working in our St. Werburghs store café, and we feel lucky to have been enjoying their soothing effects ever since! The care Beatrice takes in choosing her fabrics, and in hand-crafting each pillow, made warmlii an instant hit with our staff and customers.
Sustainable clothing
Cuff Leggings made by Kówik £19.99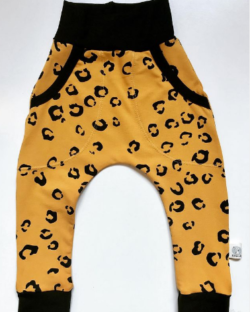 Kówik are based in Bristol and specialise in handmade, unique, unisex and special baby-flavoured clothing made from colourful, comfortable and organic fabrics. They aim to make the comfiest, most colourful and child-like clothes possible. A unisex philosophy is perfect for parents who don't just want boys in blue and girls in pink, but is also better for the environment as these high quality clothes are more adaptable as hand-me-downs.
These cuff leggings are a brilliant idea for sustainability (as well as your pocket) – they're designed as 'Grow with Me Pants' to help keep up with fast growing kids and make your investment last longer.
They look amazingly cute and can be worn in various ways: folded up, down, half way, waistband folded, ankles not… however you want! A perfect gift for parents and kids.
Delicious treats
6 O'Clock Gin Cans £3.99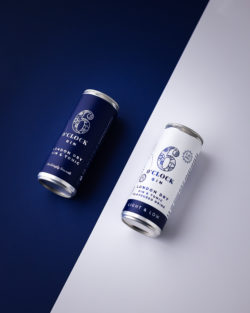 Blending traditional skills and only the best natural ingredients, 6 O'clock pride themselves on the care and attention given to every bottle and their master distilling skills, which they have nurtured and developed over more than 30 years of operation.
If there's one thing better than a crisp and refreshing G&T at 6 O'clock, it's knowing that it's been expertly crafted just miles away by a team as passionate about their product as we are about drinking it!
Their delicious cans (including Exotic Orange and Damson & Ginger Beer!) make a perfect grown-up stocking filler.
GingerBeard's Preserves from £3.75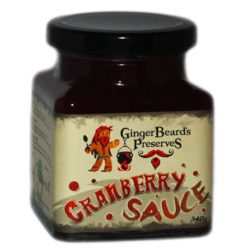 GingerBeard's—named for the remarkable plumage on founder Harry Calvert's face—are preserves and condiments notable for their quirky flavour combinations and eye-popping packaging. A Bristol company through and through, Gingerbeard's are passionate about sourcing as many local ingredients as possible, including locally sourced herbs, chillis and bacon. Some of GingerBeard's most exciting concoctions are a result of innovative local collaborations, which include some of Better Food's own favourites like Moor Beer, Nutcessity and Arbor Ales.
GingerBeard's keep on surprising us. Every time we think they can't possibly create anything more inventive, along comes another fantastical combination. We wholeheartedly recommend the beer, bacon and chilli jam, but there's sure to be an option for the foody in your life.
Give Back
Seeds of Hope wildflower packets £10
We're supporting Avon Needs Trees this December through our Seeds of Hope campaign. Every penny from the purchase of a packet will go to Avon Needs Trees to help them on their mission. These packets of wild flower seeds make great Christmas gifts. You can buy them for £10 in store!