Say it with sustainable flowers
Based in Long Ashton, Sarah runs Keeds Farm Flowers. She's been working with us for several years, producing beautiful locally-grown bouquets which proudly adorn our shops. We think local, flowers deserve their own special celebration, and you'll find a unique and diverse range in every bunch. Read on to find out more about Sarah's journey and her emphasis on putting nature first.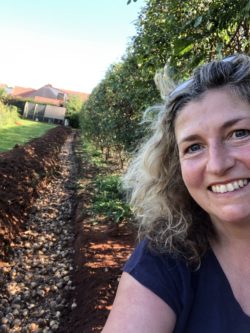 I love flowers, I love growing flowers, I love being with flowers.
The production, the planning, the bouquet making and all the other processes. Keeds Farm Flowers really did start out as a hobby in my back garden which has grown to a little under an acre.
It's just me, I have help from friends and family at peak times but it's usually just me out in the field chatting to flowers (the dog has given up listening). I have no formal training in floristry or horticulture, which surprises most people but I think it's given me an advantage. I just wanted to grow flowers that I would like in my home and that passion led to an abundance of blooms that I am glad to share with customers. I am so glad that Phil took a chance in letting me supply the Better Food Company.
I grow using organic methods, following best practices, but I am not certified organic due to the close proximity of the land to residences. If pest control is a problem and there is no environmentally-friendly answer, then I remove it from the field. There are too many plants in the world to wage war on black fly and the like. I don't use any cellophane or plastic packaging (I refuse any requests) and now soil block 97% of all my seeds, all reducing plastic waste.
Lockdown gave me some time to plan ahead, do a bit of research, a little rearranging in the field and I learnt how to grow ranunculus for the first time. Every year I change one thing in the way that I grow, to continuously improve and reduce my impact. Next year I hope to explore 'no-till', how it could work in the field and whether it would benefit the flowers. I am also planning to grow even better snapdragons. This year they were amazing, but we can always improve!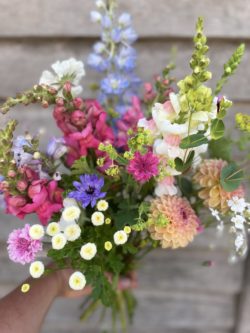 The core of my business has always been to grow a beautiful bouquet of flowers organically that I would be proud of and others would want to buy. Thank you for your support!
You can find local flower bouquets from Keeds Farm Flowers in all Better Food shops when in season.