Choose Loaf: 100 years of baking with Hobbs House Bakery

Alice Drake is a Marketing Executive at Hobbs House Bakery. This fifth-generation award winning family bakery based in Chipping Sodbury, first established in the 1920s, uses their heritage and classic recipes to hand make exceptional bread every day.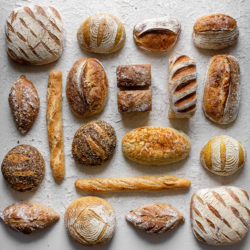 As we approach 2020 we are nearing our 100th year of baking. Although a lot has changed over the past century, our commitment to being the very best for our people, communities and the environment has not. Ten decades later, we are still a family business with five generations of baking experience, handmaking exceptional bread, cakes and pastries everyday using our classic recipes.
We still use the slow and traditional methods handed down over generations; including our beloved Sherston loaf that is left to rise overnight, and our Organic Light Rye Sourdough with a fermentation time of 24 hours, giving it its distinctive tangy taste. Many of our loaves have our heritage literally baked in, when we use our 64-year-old sourdough starter! This gives our bread a difference you can taste. As well as maintaining our history, we continue to be at the forefront of cutting-edge product innovation, helping to ensure that there is a solid future for real bread made by real bakers.
Our mantra is 'handmade bread for everyone'. We encourage a culture of sharing and family values, and we love teaching everyone how to make real bread for themselves; from schools, to other bakeries and fantastic home bakers.
We are advocates for the nutritional benefits of bread, too: when quality ingredients are baked with time and passion, bread can fibrous, wholesome and natural. All of our bread is handmade and uses as few and as natural ingredients as possible. We first started on our organic journey 45 years ago; today many of our loaves are organic and we work alongside the Soil Association to ensure we meet their high standards. We believe that we created Bristol's very first commercial organic loaf in 1974, after a local farmer who grew organic wheat persuaded us to try some in our bakery. Ever since, we have been advocates for the benefits of organic bread.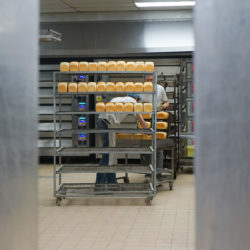 We are locally minded and aim to be the beating heart of the communities we serve. All of our ingredients are chosen with sustainability in mind, and come from businesses within our local area. Our most important ingredient, flour, is purchased from our local mill just a few miles away from our bakery in Chipping Sodbury.
We always try to do the very best for our environment and use ethical and sustainable principles to make informed decisions. This includes shunning plastic whenever possible, in favour of home-compostable wax bags, and efficiently recycling at least two thirds of our non-bread waste. Whenever we have surplus bread waste, we support several initiatives that fight hunger and tackle food waste by repurposing it to local communities such as food banks and homelessness charities.
As part of our charitable work, we support the Ifakara Bakery in Tanzania with a 'buy one give one' initiative. For every one of our award-winning gluten free loaves sold, we donate a loaf to children in need in Tanzania. So far, we have donated over 91,000 loaves!
We are proud to have worked with Better Food since their very beginning, and we share their values of organic, local and ethical. We too aim to be a positive force in our community with our commitment to sustainability influencing every part of our business.
Find out more about Hobbs House Bakery and try making their classic sourdough yourself.