We're delighted to see squash back in season across all our shops and we have heirloom varieties you'll be hard-pressed to find anywhere else. The Community Farm, just a stone's throw away from our shops, grow our quirky organic gourds.
A variety of different shapes and sizes that look very different from the usual orange lanterns at Halloween. And heirloom squash also have a variety of flavours, with some better for soups, others for curries – and some even sweet enough to bake into cakes! So, where do you start in this wonderful world of squash?
By downloading our handy squash guide, you'll be an expert in no time. Our squash guide provides you with pictures of each squash we have in store, their names and our suggestions for ways to cook them.
Perfect for getting the most out of the season.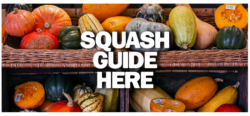 Try these delicious squash recipes with your favourite gourds: 
Run your squash through this easy, warming Squash and Basil Tagliatelle.
Try this light lunch recipe for Roasted Squash, Feta and Pomegranate Salad
Fry up these tasty Pumpkin Fritters
A delicious pastry dish for the week, Pumpkin Quiche
And don't forget to sign up to our newsletter to get 10% off your Better Food squash while they're in season!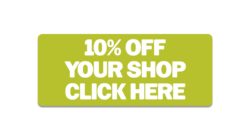 Tags: genetic diversity, plant knowledge, polycultures, product guide, Squash