Real Meals for real change in BS13
Jodie Smith is Food Security Programme Lead at Heart of BS13, a social enterprise committed to improving health in BS13, South Bristol. She helped to establish The Real Meal Store – purveyors of delicious, home-style ready meals, now available at Better Food, with each meal 'paying forward' to support households experiencing food and fuel poverty.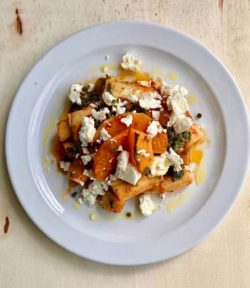 The Real Meal Store launched in March 2021, straight off the back of our year-long emergency food response for the people of BS13 in South Bristol. As for so many, 2020 was a year of rapid adaptation for us, moving swiftly to transform what was an educational cookery space into a fully operational commercial kitchen in a matter of weeks.
Our idea for The Real Meal Store began long before Covid. With one in eight households reporting food insecurity in BS13, we know that the food crisis pre-dates the pandemic and was largely being overlooked. It's hard for most of us to imagine what food insecurity looks and feels like, but it blights millions of lives across the UK.
Usually, fuel poverty runs in tandem with food poverty meaning that toasters and microwaves are the only means of making a meal.  There is no money for basic store cupboard essentials (stocking up at the beginning of lockdown was wishful thinking for the households we work with).  Choices are stark.  Heat or eat.  Children adopt anti-hunger strategies such as sleeping long hours instead of eating. The correlation between hunger anxiety and depression is well understood – it's traumatic not to be able to eat when you're hungry.
Anyone can fall into the food poverty trap. If wages are low and zero hours contracts make it impossible to budget, then it doesn't take long before essentials like food take second place to heating, utilities bills and transport costs.
We're convinced that having great quality food shouldn't be just about staving off hunger; it's about dignity, too. That's why it's been so important to offer beautifully cooked, delicious, chef-prepared meals that have really helped to take the pressure off for struggling households. So, the question for all of us here has been how to make our food offer economically sustainable, as well as growing our enterprise into something that will provide vocational skills training opportunities for young people in BS13.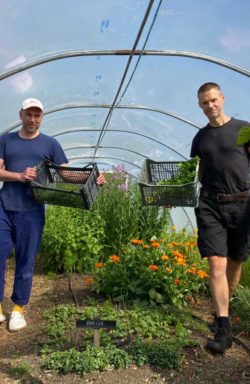 That's when we hit on our 'pay it forward' idea. It gives our customers – and now Better Food customers too – the chance to get behind our work with every purchase. Every meal of ours you buy supports a household of four people to have delicious, high-quality food choices plus professional help to tackle the food and fuel poverty challenges they face.
At The Real Meal Store, we're producing tasty, chef-prepared ready meals using quality ingredients, including some produce grown by our Kitchen Garden Enterprise team, helping to reduce the carbon footprint of each meal.  By freezing our cooked meals, we're locking in both the nutrients and flavour of our locally grown produce, making our offer a delicious, healthy, and convenient food option for busy people.
We've got a few secret weapons in our armoury too, including Luke and Kristjan, our chefs. Both are Bristol-trained, and over the years they've loved the heat of the stove in some of the best foodie hotspots in town, including Bordeaux Quay, Riverstation and Souk Kitchen.  They've also run successful pop-ups along the way! Together their food centres on the simplicity of local, seasonal, high quality ingredients, and big bold flavours.
And one more thing – during lockdown, these guys were right at the cooking coalface, sending out over 30,000 meals to hundreds of households throughout the year.
Now we're on a mission to create a city of Values Inspired Purchasers.  Our VIPs (as we like to call you) believe in prioritising people and the planet, and we're thrilled to be working with Better Food to make this happen.  With our meals in all three stores, we're inviting you to join the fight against food poverty in BS13, and help a household of four every time you shop.  So, now there really is no need to feel guilty if you take the night off cooking.  You'll find our selection of delicious vegan and vegetarian dishes in Better Food's freezer section.  Thank you and ENJOY!
Read The Real Meal Store's supplier page
Read about The Kitchen Garden Enterprise at Heart of BS13