What to buy at Better Food: Refillable eco household cleaning products and hand soap and stylish reusable bottles
Independent, family-run Fill Refill Co formulate and make all their own products in a time-worn, mid-century factory in Northamptonshire, with real chemists combining biodegradable ingredients to create simple, modern and effective eco cleaning and laundry products. No dyes. No harsh chemicals. No plastic bottles. Less waste.
Fill really stand out from the crowd. They're committed to reducing waste at every step of the supply chain, delivering their products to our stores in enormous 200L returnable and reusable drums, themselves upcycled from the soft drink industry. Then, at the other end of the chain, they've worked with a talented illustrator to make sure that their robust, dishwasher-safe bottles look so good you'll want to use them again and again.
In Better Food stores you can refill laundry liquid, fabric conditioner, washing up liquid and hand soap. Just take your empty bottles with you and #fillcleanrepeat! We stock Fill's unscented range, including Allergy UK-approved laundry liquid and conditioner.
Mission and values: Breaking the mould to make eco laundry and household cleaning products that look cool, work great and reduce packaging waste, for everyone who's interested in a better way to clean!
Location: Finedon, Northants
Certification: Vegan Society TM; Allery UK certified (unscented laundry liquid and conditioner only)
We love them because… Fill are a brilliant solution to a difficult conundrum – how can we can packaging waste not only at purchase, but at the supply end too? Better yet, they've done it in style with their eye-catching reusable bottles, and their eco products work brilliantly on our household grime!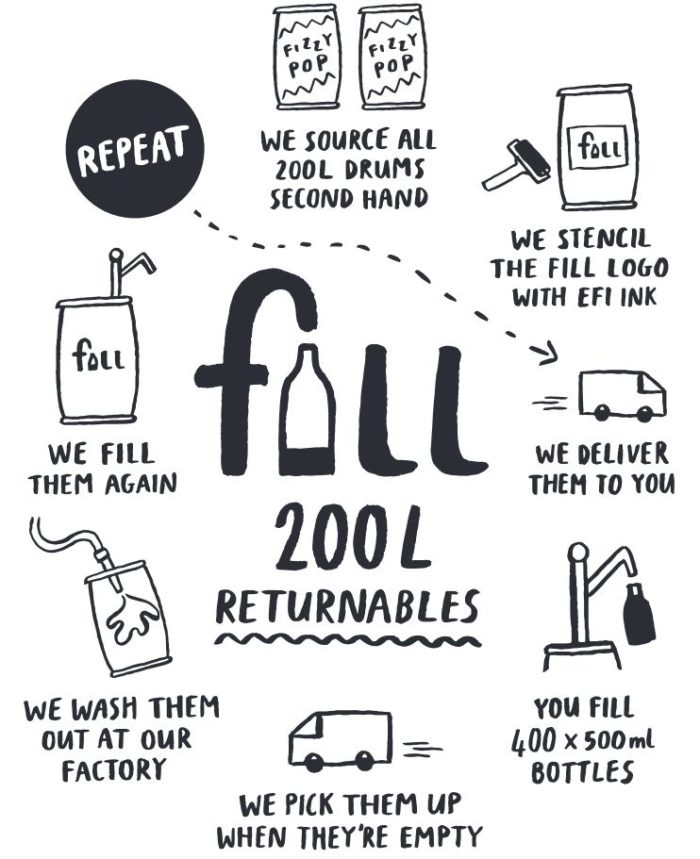 < Back to Products & Suppliers