From salad to beer, chutney to body lotion, when we source products for our stores, one of our guiding principles has always been to look as locally as possible. In fact, the last time we checked (year ending November 2020), 50% of the products on our shelves by cash value were sourced from within 50 miles of Bristol. But what is it about sourcing locally that, for us, ranks right up there with organic and ethical?
Fundamentally, prioritising local supply chains – especially when it comes to food – means prioritising resilience. Resilient supply chains are strong in times of crisis; they protect the people involved – from the producers right through to the consumers; and they seek to minimise their impact on the precious resources our planet provides.
Good for us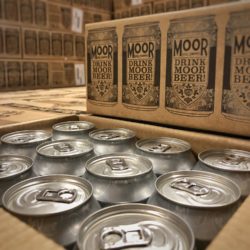 From our point of view, local sourcing is heaped with benefits. As a business, being able to talk directly to the people who grow and make the products we sell makes life easy. We're the first to hear when there are new lines available; if we're running low, the people behind the products are just a short hop away; and if our suppliers run into any unexpected difficulties, we can navigate the hurdles with them. We're on first name terms with our local suppliers, meaning the supply chains at the core of our business are in the hands of people we know and trust. And, when times are tough and food supply is under pressure, being close to our suppliers – both geographically and through our relationships – helps us keep the products you love on the shelves.
Good for you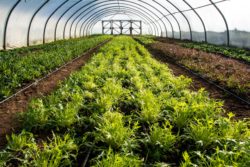 It's not all about us, you know. We put local produce on the shelves because we think it's good for you, too. Locally grown fresh produce tends to closely follow the seasons, which means that it's at its peak in terms of quality, flavour and nutrients when it hits the shelves. We've all tasted the difference between a lush red strawberry picked straight from the plant, and one packed into a box when it's still green, ready for the long journey ahead.
There's also a lot more accountability and transparency in local supply chains; this is good for everyone, but whether you're shopping for yourself or your family, knowing that the things you buy can be traced in just a few short steps to the people who produced them gives ultimate peace of mind.
Good for the community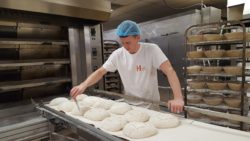 When the local economy thrives, it helps the local community to thrive, too. Sourcing from producers in and around Bristol keeps local money in local hands, and often makes it possible to cut out the middlemen too. This means that the people who benefit from selling their produce are the producers themselves – fair trade at a local level.
All this creates a stable environment in which small, independent producers can more easily find a route to market. In turn, this creates more local job opportunities, based on a more diverse economy – giving back to the community financially and culturally. Win-win.
Good for the planet
As with so many of the decisions we take as a business, one of the biggest drivers in choosing to source locally is the positive impacts on the environment. Even today, after many years of rising concern over food miles, only 53 per cent of the food consumed in the UK originates within our shores1. Putting locally produced food on our shelves is a simple way to begin to tip the scales, reducing the food miles and the transport and storage related carbon footprint it takes to get food from field to plate.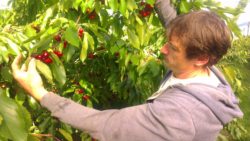 But the benefits for our local environment are even more direct than that. With enough demand for good, locally grown produce, it becomes increasingly viable for local farmland to be turned over to diverse crop production, nature-friendly farming and responsible soil management.
And, at a time when we've never been less able to rely on our fragile global resources, investing in local resilience through local sourcing, certainly seems like a positive step towards long term security.
Love of local during Covid-19
Local has always been a pillar of Better Food's approach to sourcing, so when the first lockdown was put into force in March 2020 we were in a fortunate position to be able to lean on our local suppliers and support them in return. But the real support came from you, our customers. The battle cry to support local producers and retailers was heard loud and clear across Bristol from early on in the pandemic, and you rose to the challenge: visiting our stores, seeking out locally produced food and drink, and making sure our teams felt the love for all their dedication through tough times. As we emerge hopefully from a seemingly endless succession of lockdowns, we're excited to see where this renewed love of local and valuing of good food will take us. As more and more local brands emerge, producing some of the best food and drink in the country, we can't wait to indulge your love of local and introduce you to some of our newest nearby finds.