In these pages, you'll discover what's going on in the Better Food community and how you can be involved. Take a look at our campaigns we've supported to see how Better Food works within the community.
Better Giving – 2021
We know that you, and our passionate store teams, feel strongly about many amazing causes that are close to home. Which is why we opened up the decision to select which local cause each of our stores will support over the coming 12 months.
Thank you to the hundreds of customers who voted in store! After some behind the scenes planning from the teams, we're now ready to launch our local Better Giving fundraising efforts for each of the three causes you chose:
St. Werburghs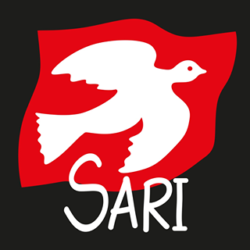 SARI (Stand Against Racial Inequality)
'SARI are fantastic local organisation supporting those who live with prejudice and discrimination in marginalised backgrounds.'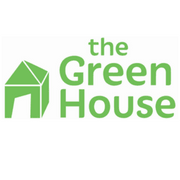 Wapping Wharf
'We're delighted to support The Green House, a Bristol based charity which provides free counselling for anyone who has experienced sexual abuse. They create an essential support system to help people recover and improve mental health, wellbeing and resilience. We hope our collaboration can help them to care for as many people as possible'
Whiteladies Road
Houria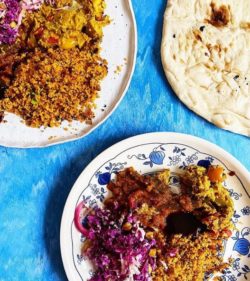 'Food is our passion at Better Food, and the work done by Houria in using food to provide opportunities and training to survivors of slavery is something we were keen to support. Being a local charity, set up recently, we wanted to shine a light on the positive work they do within our community.'
To kick off our efforts we will shortly be introducing contactless donation points for these causes in each related store. In addition, each store team have a busy plan of fundraising activities and volunteering to help each cause. Our Wapping team have signed up for the Dragon Boat Festival in September, Whiteladies Road will be supporting an autumn banquet with Houria and St Werburghs will be selling SARI merchandise in store with a monthly pop-up to promote awareness.
Donations
We receive many emails asking for donations for local causes and community groups, and we want to be able to yes to as many of these requests as we can! We also want to be sure that our charitable activity has a real and lasting impact. We do this in two ways:
1. We have an annual budget set aside specifically for making ad hoc donations to charities and community groups in Bristol and beyond. So that we can say yes to as many of these as possible, we offer smaller donations to many causes. This is usually in the form of a voucher that can be used as a raffle prize or pledge reward in order to generate more funds.
2. Our Better Giving initiative is supporting a chosen charity in each of our stores. With help from customers, we're raising money for each charity through fundraising, sharing spaces, volunteering and more.
If you have any great ideas of how we can raise money for SARI, The Green House and Houria, or you have any charity requests, let us know at charity@betterfood.co.uk.