We're on the lookout for enthusiastic and passionate like minded bumble bee's (like you!) to join our hive.
So if you're looking to be a part of something that's bigger than just 'retail', to be a part of a community of bee's who want to respect and save the planet and be kind to our suppliers then fill in this application form  …Go on you know you want to! Just make sure you let us know what vacancy you wish to apply for. – Check out our vacancies below!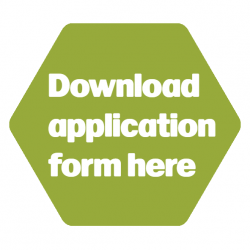 We have some fantastic employee benefits too!

20% discount across our stores and cafes.
Free lunch….and a PAID lunch break!
Paid volunteer day per year.
Pension contribution.
2-4-1 tickets at The Tobacco Factory.
We're looking forward to receiving your application!
*Please note, we do try to respond to everyone who takes the time to send us an application, however, due to a high level of applicants, sometimes this is not always possible. – We do go through all applications received, so if you're not successful the first time around, please don't be discouraged as we save all applicant's on file in our 'Honey Pot' for possible future vacancies.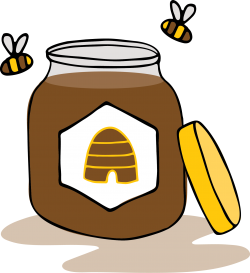 Recruitment Team at Better Food! 
Central Stock Controller – Central Office – St Werburghs
**Please note this role and applications is now going to be reviewed in January 2018**

We're searching for a full time, 40 hours per week, Monday – Friday, Central Stock Controller.
Things we're looking for in a Central Stock Controller…
Must be a team player.
Hardworking.
To be able to work under pressure, calmly.
Organised.
Must be passionate about organic food.
Stock Control experience desirable.
Good computer skills; including excel, powerpoint.
Salary £9-10 per hour depending on experience.
Please email recruitment@betterfood.co.uk for more details and a job description.
Digital Marketing Assistant – Central Office – St Werburghs
Join our small marketing team to work on our digial communications. The role mostly involves content management on our website, newsletters and social media channels.
Things we're looking for in a Digital Marketing Assistant…
Working knowledge of WordPress and Mailchimp.
Experience of Facebook, Instagram and Twitter, for business use.
Photography skills desirable.
Knowledge of Adobe Photoshop and Premier would be an advantage.
Knowledge of Google Analytics, desirable.
Interest in organic food and the products we sell.
Team player.
This position would be great for a recent Marketing, Digital Marketing or Digital Media graduate.
The role is part time, 24 hours a week. Working hours to be discussed during the interview stage, they can be flexible.
Salary £8.50 per hour rising to £9 after successfully completing 3 months probation.