Christmas shopping guides
Better Food is your one-stop shop for Christmas gifts and food. Take some inspiration from our Christmas shopping guides, pop into your local Better Food store to get started on your shopping and then treat yourself to a hot drink and a locally baked slice of cake. Job done!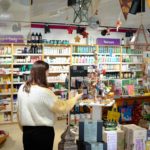 Christmas gift guide
When you step into your local Better Food, you'll find an incredible range of sustainable, organic, ethical and local gifts. From bath and body to wellbeing to foodie delights, we've brought you a hive of festive inspiration to make your Christmas special.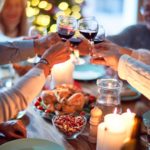 Local Bristol drinks for Christmas
We're spoilt for choice when it comes to local Bristol drinks from beers, cider, gin and more! Whether you're on the hunt for a new tipple or looking for a delicious gift for a friend, be sure to check out our favourite local Bristol drinks.
The tastiest cheese and wine pairings
Check our our guide for the best local and organic cheese and wine pairings for your Christmas celebrations. Get inspired to create a festive cheeseboard full of (jingle) bells and whistles.
What to do with giblets
Giblets are packed full of flavour so make the most of them, they're great for gravy or to make a stock for soups. For more information, read our blog on what to do with giblets.
Your guide to a Free From Christmas
Here's our guide to a free from Christmas dinner with a great range of incredible plant-based and gluten free organic and ethical food. We want to give you the best free from Christmas around.
Christmas veg guide
We're here to help you make the most of the bundles of organic produce you buy from us. Check out our Christmas veg guide for advice on serving sizes, top tips for preparing your veg, and recipe inspiration to get you excited.