Best Independent Retailer Award 2019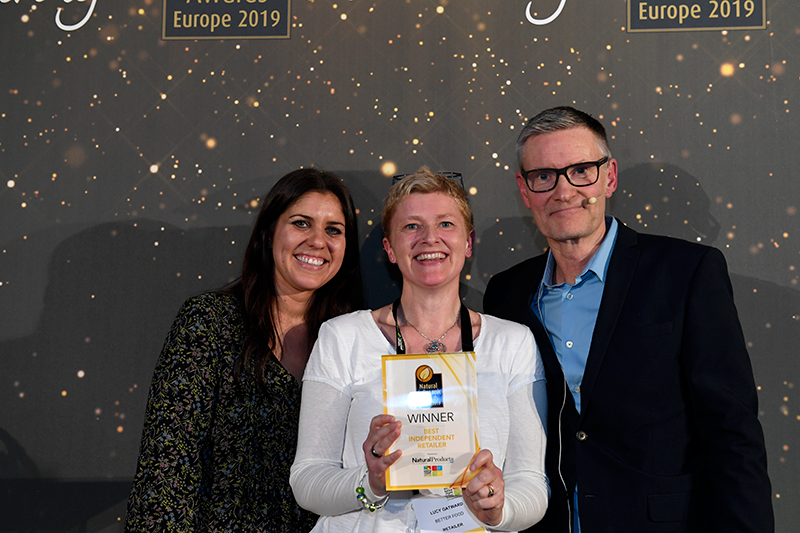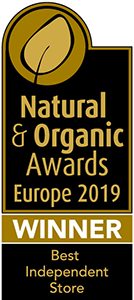 by Lucy Gatward, Marketing Manager
April 9th 2019
This weekend saw the organic market's annual trade show and shindig, Natural and Organic Products Europe, at London ExCel. It's where the creators, the makers and the innovators all congregate for two days of intense networking, deal-making, debating and learning. It's great fun – I love it.
This year was extra special for us because we also won the much coveted Independent Retailer Award – think of it as a slightly muddy BAFTA …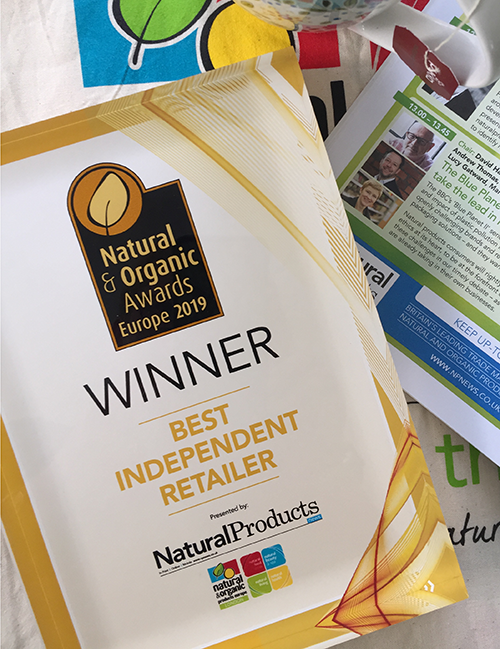 I was delighted to accept the award on behalf of all Better Foodies, past and present. It belongs to all our staff, who always amaze and inspire with their energy and commitment, to our customers, who continue to keep us motivated, and to our suppliers, for the quality and ingenuity of their products. Of course, none of this would have been possible without our founder Phil's passion and vision, still as keen today as it was 27 years ago.
It's a wonderful testament to all that we do, and a reminder of just how important independent, thoughtful, ethics-led retail is in 2019 and beyond.
Among the winners were the Soil Association's Lee Holdstock, who received a Special Contribution Award – very much deserved. I've known Lee for several years, and his depth and breadth of knowledge are extraordinary. He's the 'go to' person if you want to know anything about organic export, import, even Brexit, as well as being the best-networked person I know …
The other 'biggie', the Outstanding Achievement Award, went to Suma Co-operative, one of our main organic wholesalers, with over 40 years' experience.
All this whoop-whooping is great fun, but we're not about to rest on our laurels. We've got work to do. We want to continue to improve our packaging-free and low-packaging work. We want to continue to serve our customers the best products in the best ways we can, always being open to dialogue. We want to be a great employer, continuing to improve our customer service and to look after our people with respect and care. We want to be an outlet for the amazing and innovative products out there in the organic community. And we want to continue to support local charities and organisations including St Mungo's, Square Food Foundation, The Community Farm and St Mary Redcliffe Children's Centre.
Like I say, there's plenty to be getting on with (but harking back to the top, we are REALLY chuffed!)