Squash and cauliflower curry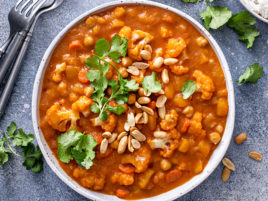 The nights are drawing in and we need something warm and full of spices. This seasonal squash and coconut curry will do the job perfectly…
SQUASH AND CAULIFLOWER CURRY
1 tsp fresh or dried chilli, to taste
9 garlic cloves (approx 1 small bulb of garlic)
thumb-sized piece ginger, peeled
400g of squash, chopped into 2cm chunks
2 x 400g cans chickpeas, drained
400g can chopped tomatoes
200g cauliflower, chopped into small pieces
½ small pack coriander, chopped, plus extra to garnish
Begin by roasting the squash and cauliflower. Preheat the oven to gas mark 6/180C. Lay the 2cm chunks of squash and cauliflower onto a baking tray and drizzle over oil. Season and bake for 30 mins.
Once the squash is almost done, start on the curry paste. On a medium heat, pour a tbsp of the oil into a saucepan and add the onion and a tsp of fresh or dried chilli. Cook until softened, or around 8 mins.
Combine the garlic cloves, the ginger and the remaining oil in a food processor, then add the spices, seasoning and the fried onion. Blend until smooth and add a drop of water or more oil, if needed.
Cook the paste in a medium saucepan for 2 mins over a medium-high heat, stirring occasionally so it doesn't stick. Next, add the squash and cauliflower and allow them to absorb some of the spices for a further 5 mins.
Tip in two 400g cans drained chickpeas and a 400g can chopped Organic Kitchen tomatoes, and simmer for 5 mins until reduced down.
Add the creamed coconut with a little water, cook for 5 mins more, then add the chopped coriander and spinach, and cook until wilted.
Garnish the curry with extra coriander, before serving up with rice and naan.
Get 10% off your ingredients for this recipe by signing up to our newsletter here: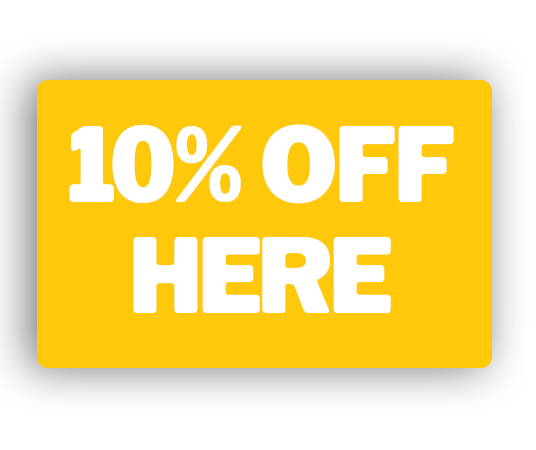 < Back to Recipes