Three Delicious Ways to Cook Herring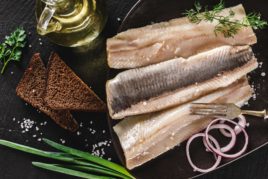 It's hard finding the time to eat well, but when fish is fresh, seasonal and local, a nutritious dinner takes next-to-no effort. These easy recipes, featuring our sustainably caught herring from Sole of Discretion, are a great way to rediscover fish. Sole of Discretion are a CIC, sourcing local catch traceable right back to each small-scale boat, and ensuring their fishers are paid a fair price for their catch.
Herring in oatmeal with bacon
Serves: 4       Time: Approx. 10 mins       Level: Easy
Ingredients
600g herring fillets
A little milk
Salt and ground black pepper
100g medium oatmeal
1 tbsp sunflower or groundnut oil
4 rashers streaky bacon, cut into lardons
Method
Brush the fish fillets with milk and season well.
Spread the oatmeal on a plate. Coat the herring in the oatmeal, pressing it onto the fish firmly.
Heat a large, heavy-based frying pan over a medium heat, add the oil, then fry the bacon until crisp and golden. Remove with a slotted spoon.
Keeping the pan (and fat) over a medium heat, lay in the coated fillets flesh side down. Fry for a minute, then turn over and fry for one to two minutes more, until the skin under the oatmeal is golden.
Serve straight away with the bacon, some bread and butter and a salad; or, if you want to make a breakfast of it, with a fried egg on the side.
Fried herring
Serves: 2       Time: Approx. 10 mins       Level: Easy
Ingredients
300g herring fillets
1-2 tbsp plain flour
Salt and freshly ground black pepper
2 tbsp olive oil
40g unsalted butter
Serve with:
Lemon wedges, to serve
Fresh herbs, to serve e.g. parsley, oregano or dill
Method
Lightly dust the herring with flour and season on both sides.
Heat the olive oil in a pan. Once hot, carefully place the fish in the pan, skin side down.
Drop a small knob of butter on to each piece of fish. After 3-4 mins, turn over a fry for another 1 min, or until cooked through.
Herring, potato and watercress salad
Serves: 4       Time: Approx. 10 mins       Level: Easy
Ingredients
400g small, waxy potatoes
300g herring
1 small shallot, peeled, halved and finely sliced
1 tbsp dill fronds, chopped
1 big handful watercress
For the dressing
½ tbsp wholegrain mustard
1 tsp freshly grated (or prepared) strong horseradish
½ tsp mustard powder
1 tbsp cider vinegar
3 tbsp olive or rapeseed oil, plus ½ tsp extra for the watercress
A good pinch of sugar
Salt and freshly ground black pepper
Method
Whisk together the ingredients for the dressing (reserving the extra oil for the watercress). Taste and add a little more sugar if necessary.
Boil the potatoes until tender. Drain and, when cooled just enough to handle, halve and toss in the dressing. Set aside to cool.
Lightly fry the herrings (see above recipe), and when cool enough to handle cut into bite-sized pieces and mix gently with the ­potatoes, shallot and dill. Dress the watercress with oil, turning it with your hands, and season. Divide the salad between four plates and spoon the potatoes and herring on top.
FANCY 10% OFF YOUR FAVOURITE ORGANIC INGREDIENTS? SIGN UP TO OUR EMAIL AND GET A VOUCHER STRAIGHT TO YOUR INBOX.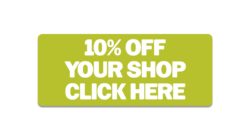 < Back to Recipes