VEGAN LEEK AND POTATO PIE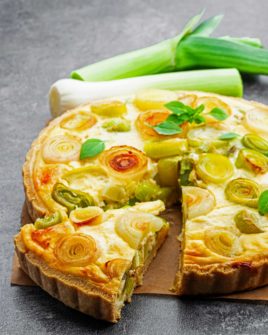 Choosing food that is in season is one of the best ways to reduce climate footprint. This simple pie celebrates two very seasonal vegetables, leeks and potatoes, and turns them into an absolutely delicious pie. Perfect for eating as a family or saving enjoying throughout the week.
LEEK AND POTATO PIE
Serves: 4
Ingredients
1 pack of pre-rolled shortcrust pastry
40g unsalted vegan butter
2 tbsp olive oil, plus extra for brushing
120g medium sized potato, peeled and sliced very thin
500g leeks (2 medium ones), trimmed and cut into 1/2 centimetre rounds
5 garlic cloves, peeled and minced
1 tsp sea salt
100ml vegan double cream
1/2 tbsp dijon mustard
Flakey salt, to finish
Method
Preheat the oven to 200C/gas mark 6.
Put the butter and oil into a large frying pan on a medium heat. When it starts to bubble, add the leeks and cook, stirring occasionally, for 5 mins. Next, add the garlic and salt, and cook for another 4 mins. Stir in the cream and mustard, allowing everything to bubble for 2 mins, until removing from the heat.
Prepare the pie tin by laying the pastry sheet on top, pressing in and cutting around the sides.
Pour in the leek mixture and spread it evenly. Layer the potato slices on top, overlapping them slightly, before brushing on the olive oil and sprinkling the rest of the salt. Bake the pie for 40-50 mins, or until the top is browning.
Once the pie is done, serve up with a lovely seasonal lemon and rocket salad and save back the rest for the week ahead.
Don't forget to sign up to our newsletter for 10% off all your ingredients with us!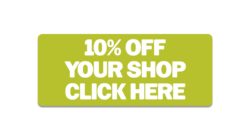 < Back to Recipes