Beetroot and courgette tart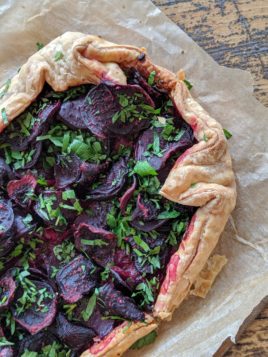 Beetroot! What better way to celebrate this earthy delight than in a vibrant and delicious vegan tart?
BEETROOT, COURGETTE AND VEGAN CHEESE TART
Serves: 4
Ingredients
400g beetroot
1 courgette, sliced thinly
Olive oil
300g vegan pastry
Balsamic vinegar
150g vegan cream cheese
1 sprig fresh thyme
Seasoning
Method
Heat the oven to 200C/gas mark 6
Trim and slice the beetroot into quarters. Place onto a roasting tray and drizzle over olive oil along with the courgette slices. Roast the vegetables for 30-40 mins, or until soft. Once cooked, set to one side to cool slightly.
Roll out the pastry onto a baking tray.
Once the beetroot has cooled slightly, you can peel the skins (leave them on if you prefer). Into a mixing bowl, toss the beetroot and courgette with a tablespoon of balsamic vinegar, before layering on top of the pastry. Top up with spoonfuls of vegan cream cheese, torn thyme and a good bit of seasoning. Place into the oven until the tart turns golden at the edges.
Serve up with a hearty summer salad.
FANCY 10% OFF YOUR FAVOURITE ORGANIC INGREDIENTS? SIGN UP TO OUR EMAIL AND GET A VOUCHER STRAIGHT TO YOUR INBOX.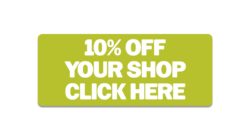 < Back to Recipes