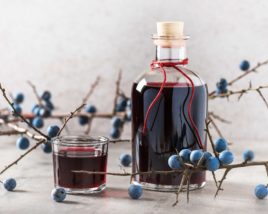 Flavoured Gin Recipe (makes a litre of gin)
Make the most of our refills this Christmas with your own flavoured gin! Not only is infused gin a delight to enjoy with Christmas food, it also makes a lovely zero waste gift.
You will need:
1 ltr of Gin
A Kilner jar or sealable container
200g-400g defrosted refill blackberries or raspberries, or 4 tbsp loose leaf tea
Method
Add your spirit to a Kilner jar or another sealable container. Make sure your kit is clean and sterile to avoid the spirit going bad. Then add your infusing ingredient and leave it to leach into the spirit.
A guide to infusion times:
Leave strong chilli, vanilla, cardamom or citrus for less than a day.
Hardy spices and strong-flavoured veg will need 5-7 days.
Berries and strong fruit can take around 3-4 weeks to impart as much flavour as possible.
Milder ingredients like apple or florals will need a month.
When you're happy with the flavour, sieve to remove any solids, then pass through a very fine piece of muslin or a coffee filter to get rid of any sediment.
Enjoy as a Christmas tipple, give away as nifty zero waste presents or serve up with some locally sourced cheese.
< Back to Recipes