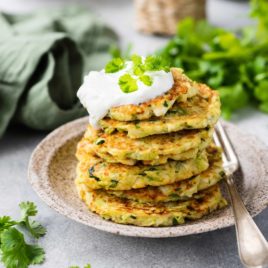 The sublime taste of summer.
Fresh, succulent courgette, breaded and fried for a crisp texture, perfect with zesty greens and a delicious chive dip. Make this vegan easily (instructions below)
This recipe for courgette fritters is on the menu for tonight!
COURGETTE FRITTERS
Serves: 2
INGREDIENTS
2 medium courgettes, grated
2 tbsp self-raising flour
25g parmesan, or veggie/vegan alternative finely grated
1 tbsp olive oil
For the chive dip:
142ml pot soured cream (or vegan yogurt)
squeeze lemon juice
2 tbsp snipped chive
METHOD
Combine the grated courgette into a bowl along with the flour and cheese. Shape into walnut-size balls and flatten.
Heat a non-stick frying pan over a medium heat and add the oil. Fry the fritters for 2-3 mins on each side until golden brown.
Add the oil to a frying pan and heat over a medium flame. Fry each fritter for 2-3 mins on each side, until golden. Set to one side.
Mix the dip ingredients together into a bowl and serve up alongside the courgette fritters and a zesty salad.
Fancy 10% OFF your favourite organic ingredients? Sign up to our email and get a voucher straight to your inbox.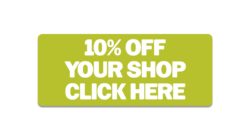 < Back to Recipes